Postponed (subject to confirmation) until the weekend of 15th – 16th August when we will be able to celebrate VE Day and VJ Day,
My dear friends, this is your hour' – Winston Churchill on VE Day.
When VE Day dawns on 8th May 2020, it will be 75 years since the guns fell silent at the end of the war in Europe. Throughout the country, cities, town and villages spontaneously came together in joy and reflection following more than five years of conflict. Communities marked the victory by taking to the streets and celebrating with parties, singing and dancing.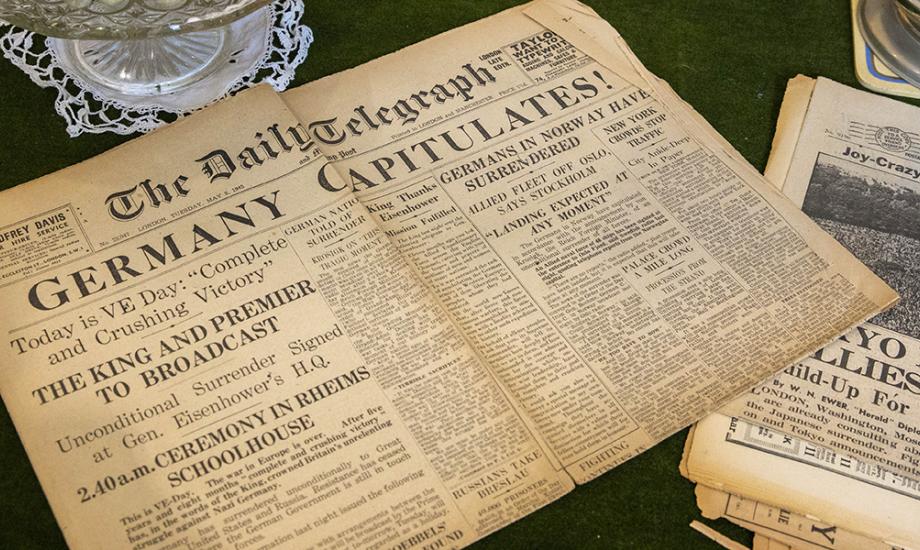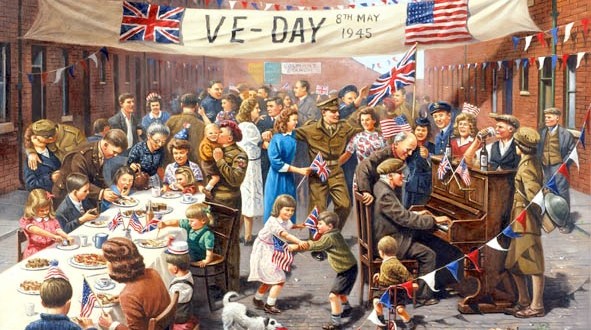 To mark this very special occasion, the NVR have joined with the nearby Stibbington Centre and Sacrewell Farm to offer visitors an opportunity to discover how Britain came to arrive at VE Day. The three centres will be linked by vintage bus that is providing a free service to all ticket holders. (Stibbington Centre opens only on Friday).
What was it like to be evacuated? Discover how children were evacuated from threatened towns and cities to the safety of the countryside for the duration of the war. Visit the vintage school room and relive memories of blackboards, chalk and wooden desks!
How did Britain feed itself during the war? Throughout the conflict, imported foods were hard to come by. The nation had to feed itself, and the Land Army worked on farms across the country. Housewives had to feed their families with rations and home cooking – and Sacrewell Farm will be recreating life on the land with demonstrations by Land Girl re-enactors and bread making displays. Wartime ration packs will be available, and learn how to 'make do and mend' – with supplies unavailable, products had to be fixed, not binned an early lesson in recycling.
How did they party? Wansford Station will be alive with the sights and sounds of celebration at our street party event. Singing, dancing, music and steam train rides set the scene along with military displays and a vintage children's funfair all recreating the atmosphere of this
Wansford will be alive with the sounds of the era as we bring you a 1940's DJ playing real vinyl records, vintage singers and forties dance classes - so there is no excuse not to join in the action!
Vehicles and military demonstrations are appearing at Wansford, whilst The Turntable Café will be serving a 1940's menu – including much loved spam and other wartime staples. Our platform marquee forms the hub of the event with a performance area and the Whistlestop Bar serving drinks and snacks.
VE75 has something for everyone, and children will love our vintage funfair carousel and swingboats next to our established play area. Why not bring a traditional picnic and enjoy lunch at our riverside area overlooking the River Nene whilst watching steam trains crossing the bridge?
A comprehensive downloadable Event Guide will be available nearer to the event with full times and details for the weekend.
VE75 At A Glance
Throughout the weekend subject to availabilty
Military exhibition and vehicles on display
Turntable café and Whistlestop Bar for 1940's refreshments
Vintage shooting gallery, carousel and swingboats children's fairground rides
The Hairaid Shelter – Vintage hairstylists and make up artists
The Royal British Legion
Wansford Station gift shop
NVR specialist second hand bookshop on platform 3
Trade stands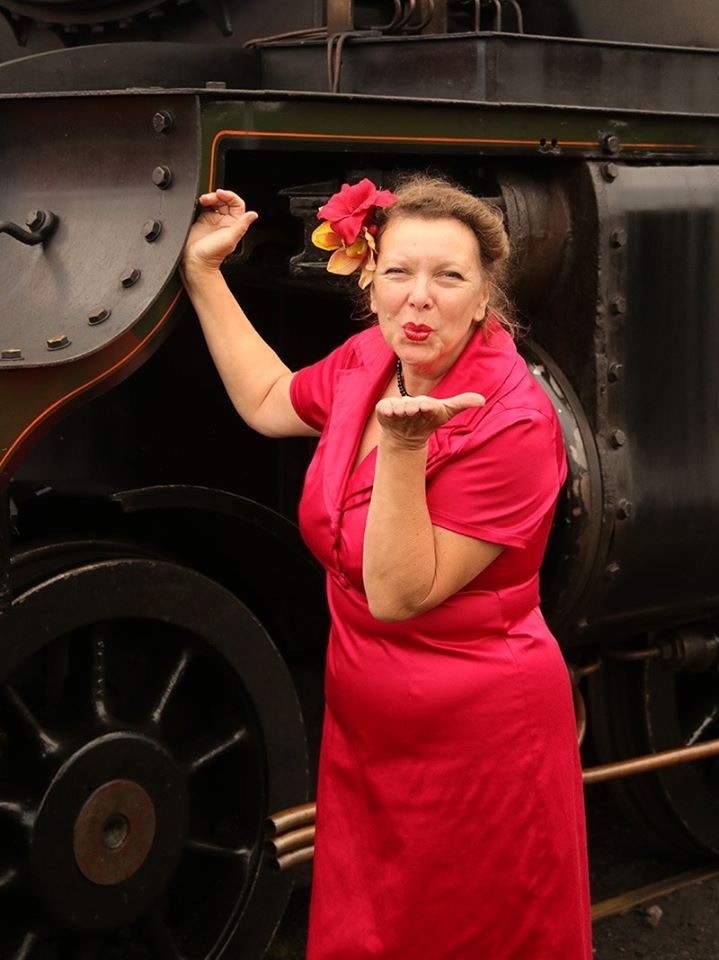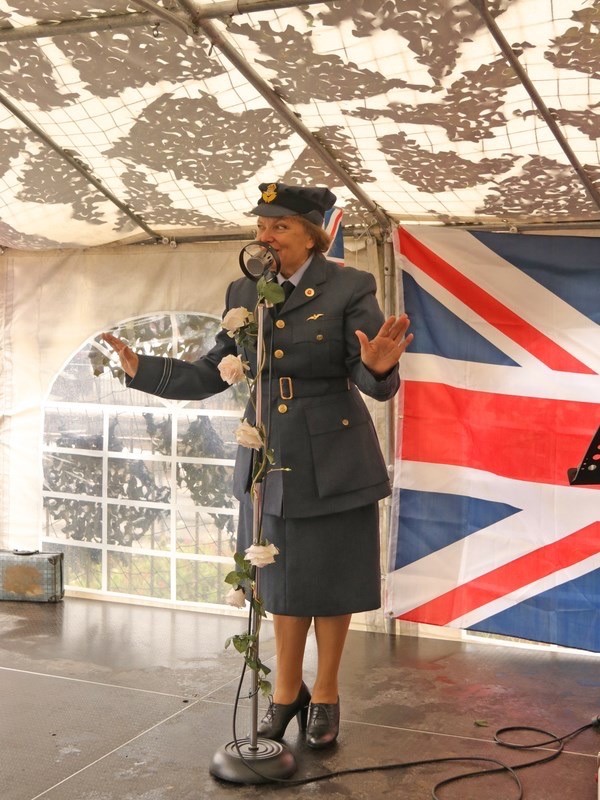 Save the date, further details will be announced, you won't want to miss out on this celebration with the NVR
Adult Rover
Adult (15-65)
£18.00
Senior Rover
Senior (65+)
£16.00
Child Rover
Child (3-15)
£9.00
Family Rover


£45.00
Carer
Carer (with full paying passenger)
£5.00
Dog
Dog
£1.00