Thursday 7th May 2020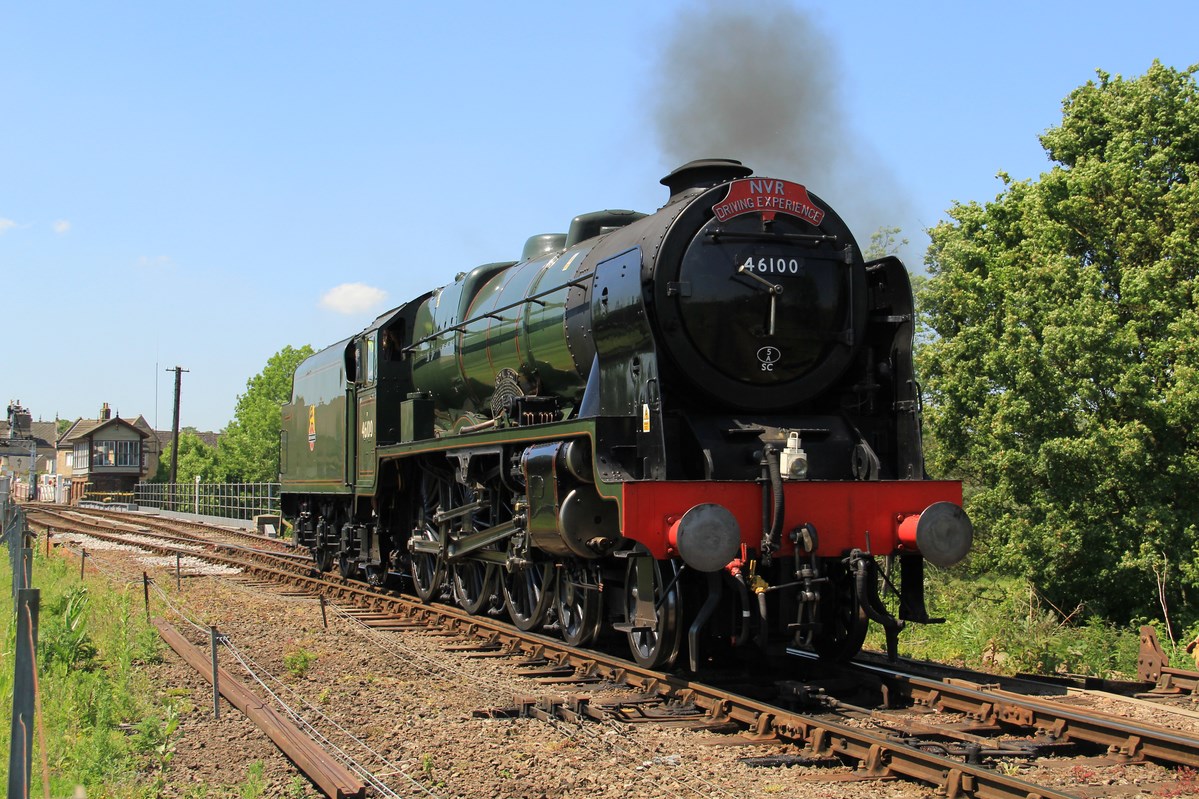 The Package
Our starter package includes theory and practical driving of 46100 Royal Scot. The course will be on a 46100 without rolling stock and consists of 1 hour tuition and 1 hour on the footplate. During the hour on the footplate, 2 participants will take it in turns to drive and fire the locomotive for a total distance of approximately 15 miles.
The Price
Royal Scot £395 per person
Please note that our experiences are only suitable for those aged 18 and above.
Unlike our normal services, advanced booking is essential - for further details please call 01780 784444.
N B. Starter courses are normally run on days when we have no scheduled passenger service operating. Guests are welcome to join participants to watch, to take photographs and to join the participant for meals but they will not be able to ride on a train.
We sometimes get booking cancellations close to operating dates. If you might be available at short notice and would like to participate please call our office, leave a telephone number where you can be contacted and we will get in touch if such a vacancy occurs.
46100 was bought by Billy Butlin of Butlins holiday camps after withdrawal and after cosmetic restoration into LMS crimson lake at Crewe Works, although this was the original livery received, the locomotive did not carry it after being rebuilt (only one rebuilt Royal Scot ever carried LMS crimson lake livery and that was 6170 British Legion). It was then towed from Crewe Works to Nottingham by Black 5 No. 45038 and then from Nottingham to Boston by B1 No. 61177 on 12 June 1963.

After spending a few days at Boston shed it was taken to Skegness by an Ivatt 4MT. Then it languished in the goods yard for 3 weeks before being taken by a Pickford's low loader for the short road trip to Ingoldmells.

Royal Scot arrived at Butlins on 18 July 1963 piped in by pipers from the 1st Battalion, The Royal Scots. This made 6100 one of two preserved rebuilt Royal Scots, the other being 6115 Scots Guardsman. It was set on a plinth at Skegness and was to remain there till the 1970s. On 16 March 1971 6100 departed from Skegness for the Bressingham Steam Museum and was returned to steam in 1972. It ran until 1978 when it once more became a static exhibit, it was eventually sold from Butlins to Bressingham in May 1989.

After sale to the Royal Scot Locomotive and General Trust (RSL&GT) in April 2009, chaired by enthusiast Jeremy Hosking, it was moved by road to Pete Waterman's LNWR Heritage workshops in Crewe

Booking information
Please note this is for those aged 18 and above - price is per person.
Buy tickets
Thu 7th May 2020

09:30 SOLD OUT
10:30 SOLD OUT
11:30 SOLD OUT
13:00 SOLD OUT
14:00 SOLD OUT
15:00 SOLD OUT