Saturday 9th May Tickets on sale £25.00
The Churchill Jolly Fisherman Fish and Chips
'My dear friends, this is your hour.' – Winston Churchill, 8 May 1945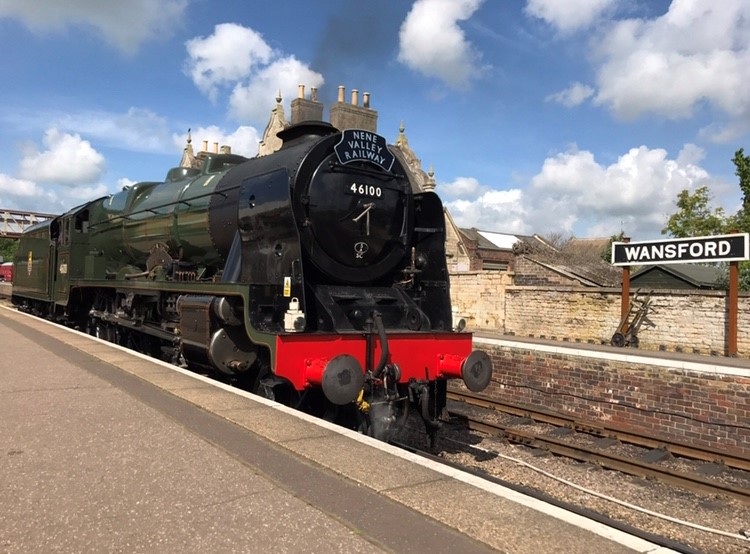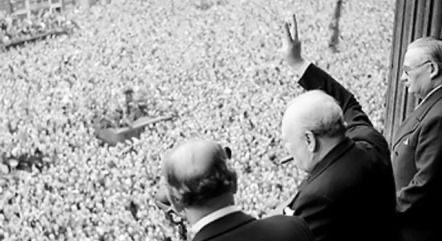 Take part in our 75th Anniversary of VE Day celebrations onboard our Saturday evening 'Jolly Fisherman' train hauled by visiting LMS locomotive Royal Scot.
Be sure to arrive at Wansford in good time to browse around our wartime vehicle and militaria demonstrations. The visiting troops will be happy to show you round the various displays before check-in opens at 6 pm. The decorated station comes alive with atmosphere as popular wartime songs and dancing music will be playing while Royal Scot simmers in the platform.
At 7pm the whistle sounds and our train departs for Peterborough, pausing to pick up passengers joining at Overton. Then relax in your seat and enjoy drinks from the bar as our onboard team serve a traditional fish and chip supper at your seat. There is plenty of time to enjoy the scenery as we run along the Nene Valley during two round trips of line. We return to Wansford at around 9.30 pm.
Don't forget to enter into the spirit of the occasion by dressing up in forties attire to celebrate the night away, and we promise – no spam!
Enjoy a drink from our on board bar while you have a good look at Royal Scot
Traditional Fish & Chip supper as our train makes its way through the Nene Valley on two return trips from Wansford to Peterborough
Guests will be seated at tables of four*
No Dogs are permitted on the dining events - with the exception of Guide/Hearing Dogs
The train will depart from Wansford Station at 19:00 returning at 21:30 approximately
Booking required to avoid disappointment. Only £25.00 per person
Trip includes two full round trips - your meal is served during the first round trip
Campers at Ferry Meadows can request an Overton Station pick up at the time of booking at 19:15 and return at 21:15

*(parties fewer than four may be seated with other guests). Please note children must be over 12 years of age

Please Note - that on this service Guide Dogs only are welcome.

Menu Options

Traditional Fish and Chips
Battered Sausage and Chips
Veggie Burger and Chips
Chicken and Chips (ideal for Gluten Free)
For any other dietary requirements please call the office to discuss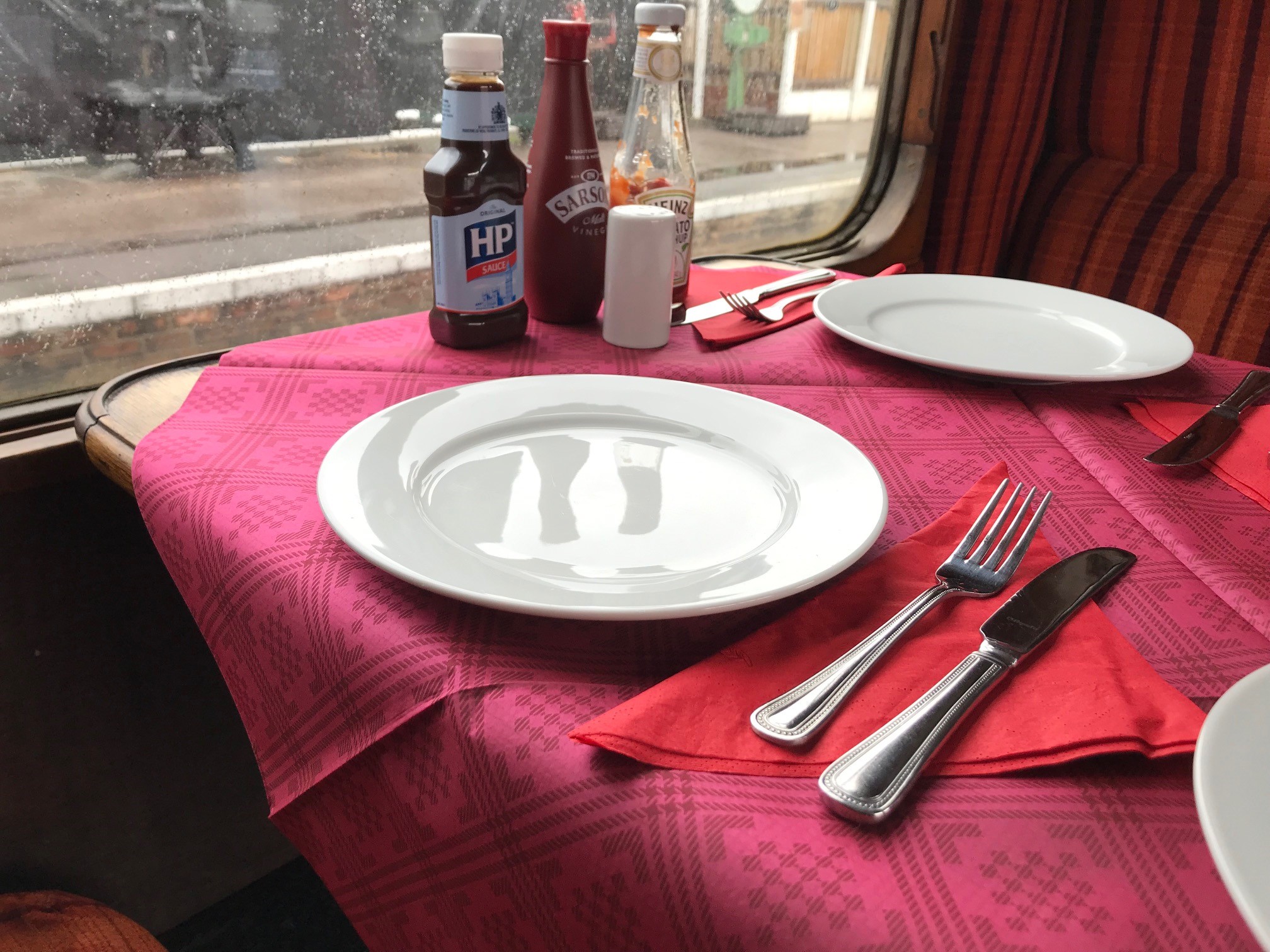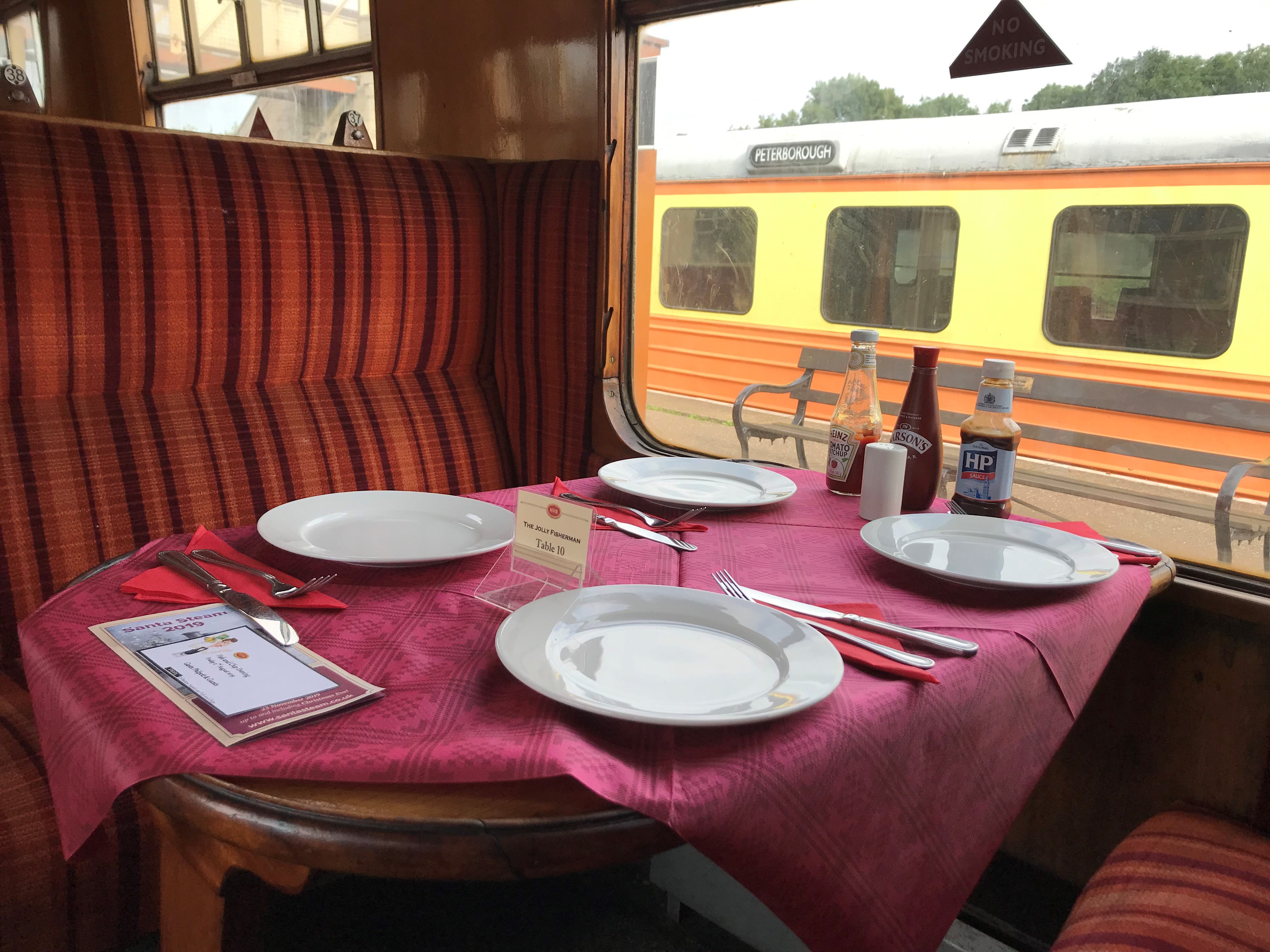 Price is per person - menu choice must be chosen at the time of booking.