The Package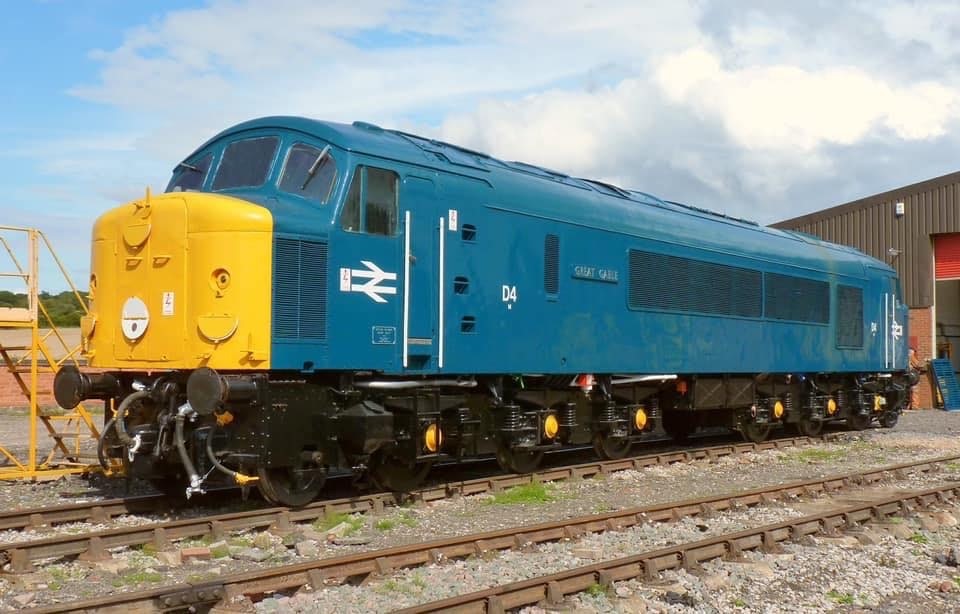 Our starter package includes theory and practical driving of diesel locomotive Great Gable. The course will be on a D4 with freight rolling stock and consists tuition and 2 hours on the footplate. During the time on the footplate, 2 participants will take it in turns to drive the locomotive for a total distance of approximately 15 miles. Participants are also provided with light refreshments.
Please note that our experiences are suitable for those aged 18 and above.
Dates of operation 8th October
The Price £250.00 per person
In part inspired by LMS prototypes 10000 and 10001, and by Southern Railway 10201-10203, the Class 44 diesels were some of the first big diesels commissioned for the British Rail modernisation project and were the precursors to the Class 45 and Class 46 locomotives of similar design. They were originally designed to have a Co-Co wheel arrangement, but it proved impossible to keep below the 20 long tons (20,000 kg) axle loading limit imposed by the British Railways Civil Engineer. A 1-Co bogie design originally used on the Southern Railway 10201 was used instead.
Construction began in the summer of 1958, although the first example was not completed until April 1959. The ten locomotives were originally allocated to Camden motive power depot and used on the West Coast Main Line, although also often seen on the Midland main line. However, with the advent of large numbers of Class 45 locomotives the 10 Class 44 locomotives were transferred to Toton.