Southern Steam
9th & 10th March 2019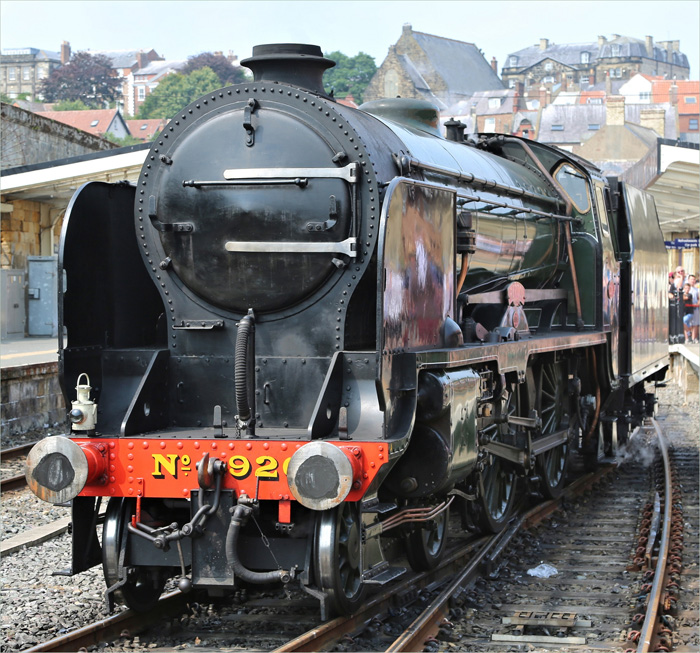 Further details to be announced
STROUDLEY 'A1X' 0-6-0T No. B662 (Martello) will be a star attraction at our Southern Steam event on 9th and 10th March with kind thanks to the Bressingham Steam Museum home of Martello.
SR No. 926 "Repton" will be visiting with kind permission of NYMR,
Bulleid Light Pacific Battle of Britain Class No 34081 92 Squadron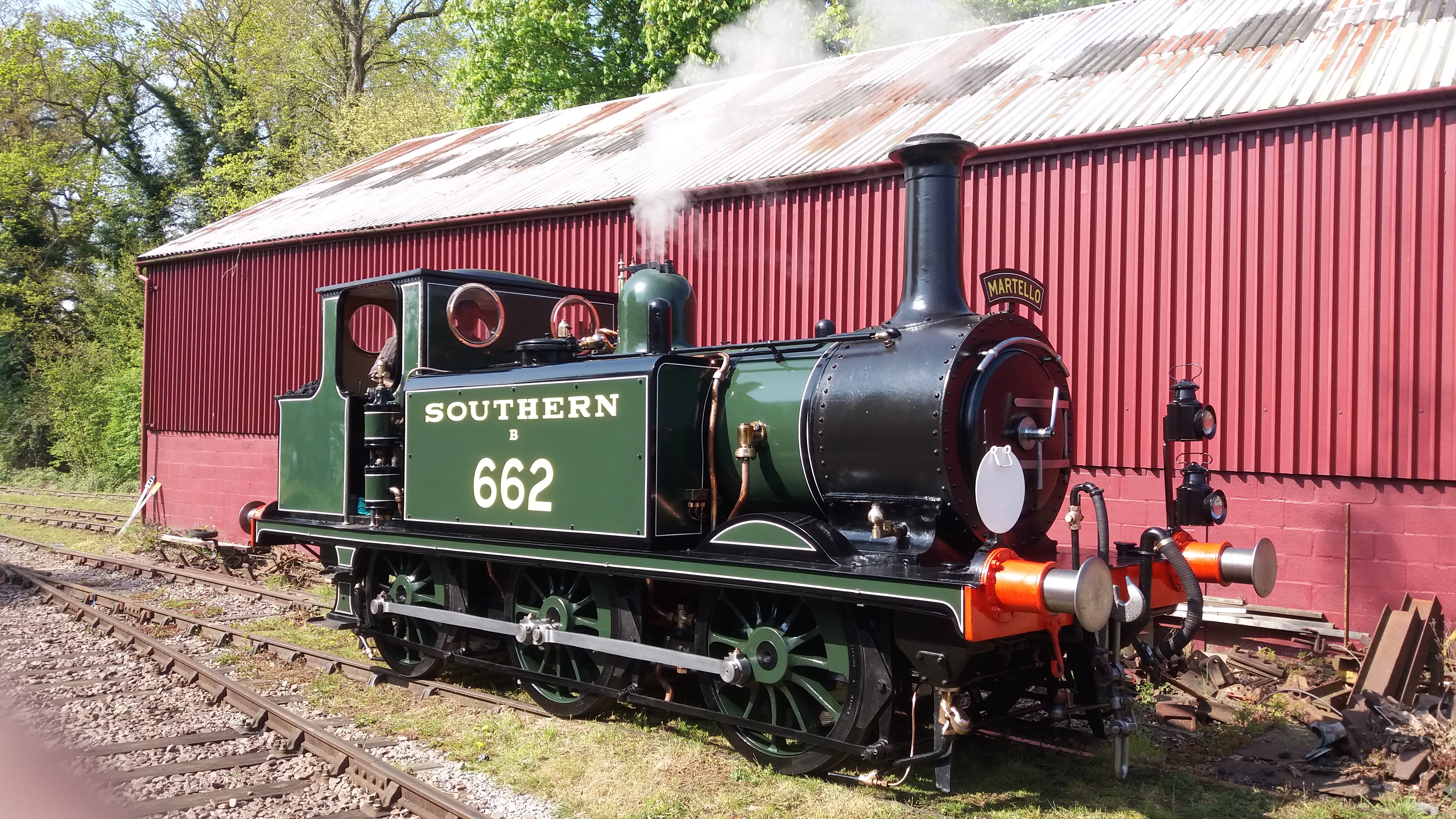 Day Rover fares
£21 Adult
£18 Senior
£10 Child
£50 Family ticket
£1 Dog
Attractions
Double Headed service
Travel behind 926 and 34081 on the same day with the same ticket
Southern Brake Van Rides
Freight Train and Shunting demonstrations
Main Train service, with Mk1 coaches
Licensed Buffet Cars on all our trains
Ale on Rail
Turntable Café serving hot/cold food and refreshments from 8:30
Wansford
Gift Shop and Second-Hand Bookshop open all weekend
Ale on Rail
Freight Train Brake Van Rides
Ride behind 926 or 34081 in our Freight Train Brake Vans to Yarwell and return,
Tickets are £5.00 if in possession of a Rover ticket or £10 if not in a possession of a Rover ticket, Minimum age to travel in 16 and no wheelchair access in available. Tickets must be purchased from Wansford Station only.
Trade Stands
BBLS 34081 "92 Squadron"
NVR Wagon Group
NVR Fund Raising Stand
Sir Nigel Gresley Trust
B&E Models
Airframed
Norskinoo Gallery We are pleased to announce that Railway artist Wrenford Thatcher will be present with his gallery, with a full display of artwork, Meet Wrenford and see him at work painting over the weekend.
Special Event (First Day Covers), will be available during the weekend. These are genuine Philatelic items which are unique to the NVR and a delightful souvenir of your visit.
Jolly Fisherman Evening Fish and Chips
Friday 8th March 2019 (Tickets on sale now to book click here)
Fish, Chips and Steam! Enjoy a nostalgic evening of steam on board our train hauled by 926 Repton with a good old-fashioned fish and chip supper.
Enjoy a drink from our on board bar while you have a good look at Repton
Traditional Fish & Chip supper as our train makes its way through the Nene Valley
Guests will be seated at tables of four*
No Dogs are permitted on the dining events - with the exception of Guide/Hearing Dogs
The train will depart from Wansford Station at 19:00 returning at 21:30 approximately
Booking required to avoid disappointment. Only £25.00 per person
Trip includes two full round trips - your meal is served during the first round trip
Campers at Ferry Meadows can request a Overton Station pick up at the time of booking at 19:15 and return at 21:15
*(parties fewer than four may be seated with other guests). Please note children must be over 12 years of age
Please Note - that on this service Guide Dogs only are welcome.
Menu Options
Traditional Fish and Chips
Battered Sausage and Chips
Veggie Burger and Chips
Unbattered Fish and Chips (ideal for Gluten Free)
For any other dietary requirements please call the office to discuss
Drive and Fire 926 Repton Driver Experience Course
8th March 2019
Our starter package includes theory and practical driving of a steam locomotive Repton. The course will be on a large locomotive without rolling stock and consists of 1 hour tuition and 1 hour on the footplate. During the hour on the footplate, 2 participants will take it in turns to drive and fire the locomotive for a total distance of approximately 15 miles. Participants are also provided with drinks and a meal, given membership to the Nene Valley Railway and a few souvenirs of their participation.
Prices and booking date to be advised


Booking information
This is custom booking information...
Buy tickets
Sat 9th Mar 2019

Sun 10th Mar 2019