The Package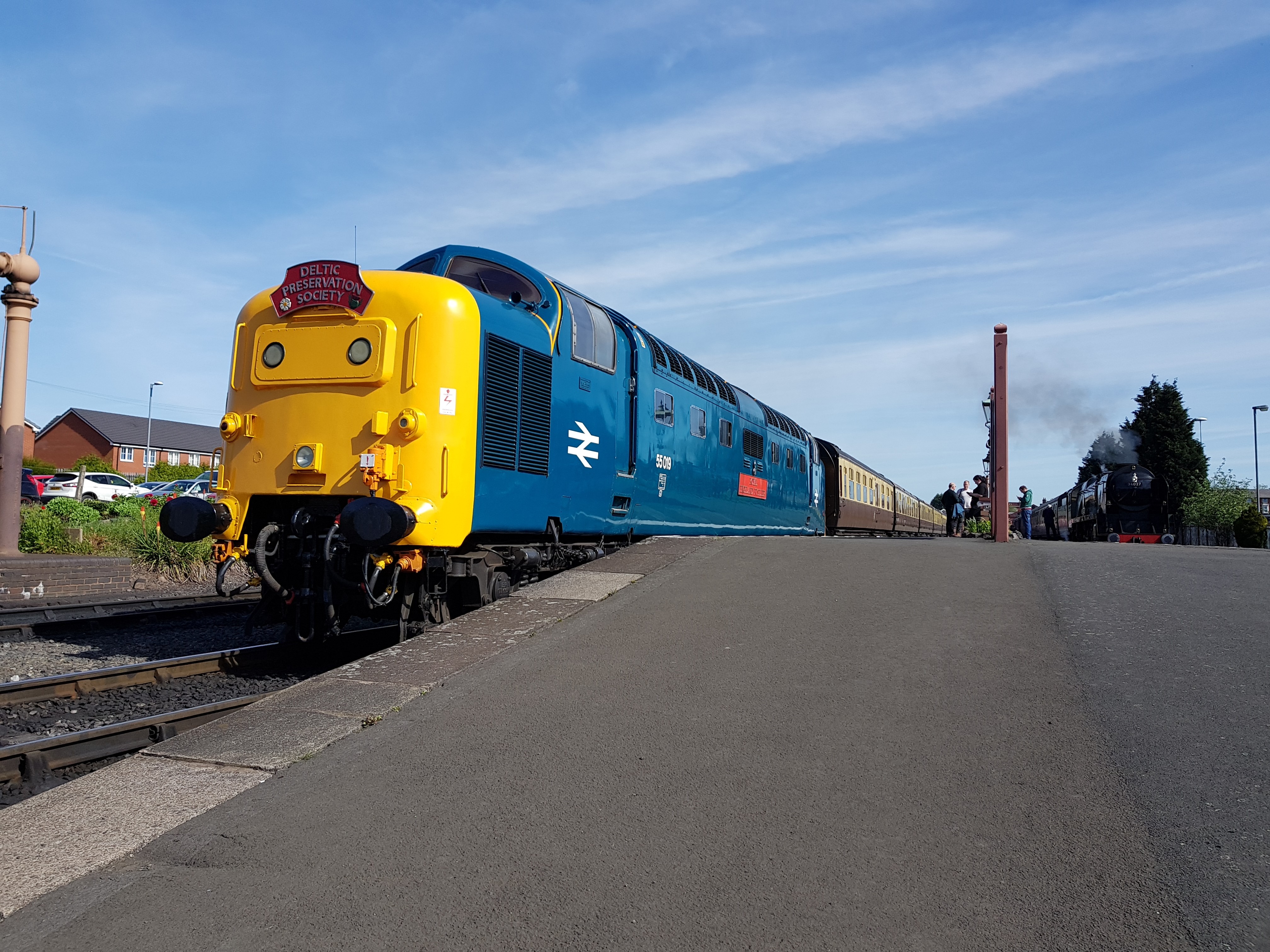 Our starter package includes theory and practical driving of diesel locomotive Deltic No 55019 Royal Highland Fusilier. The course will be on a 55019 without rolling stock and consists tuition and 2 hours on the footplate. During the time on the footplate, 2 participants will take it in turns to drive the locomotive for a total distance of approximately 15 miles. Participants are also provided with drinks and a meal, and a few souvenirs of their participation.
Please note that our experiences are suitable for those aged 18 and above.
Dates of operation 2019
Thursday 5th, Friday 6th, Thursday 19th, Friday 20th September
The Price
Deltic 55019 £395.00* per person
D9019 entered service on December 29th 1961, based at Haymarket depot in Edinburgh, and received her Royal Highland Fusilier nameplates at a ceremony in Glasgow in September 1965. Renumbered 55019 in November 1973, the loco was one of only five members of the class to undergo and extensive general overhaul, this being carried out during an eight month visit to Doncaster Works.
55019 was withdrawn on December 31st 1981, after hauling the 16.30 Aberdeen-York between Edinburgh and York – this was the final BR Deltic hauled service train. It was therefore appropriate that the loco should become the first to operate a train in preservation, an event which took place at the North Yorkshire Moors Railway eight months later, on August 22nd 1982. The locomotive remained on the NYMR until 1987, when she moved to the Midland Railway Centre and later the Great Central Railway.
55019 is now confined to preserved railway operation (although it can be hauled on the main line), as it does not have OTMR equipment. In 2017, it took part in the DPS 40th anniversary celebrations and the Bluebell Railway, and in 2018 is booked to appear at various railways.
5th, 6th, 19th, 20th September