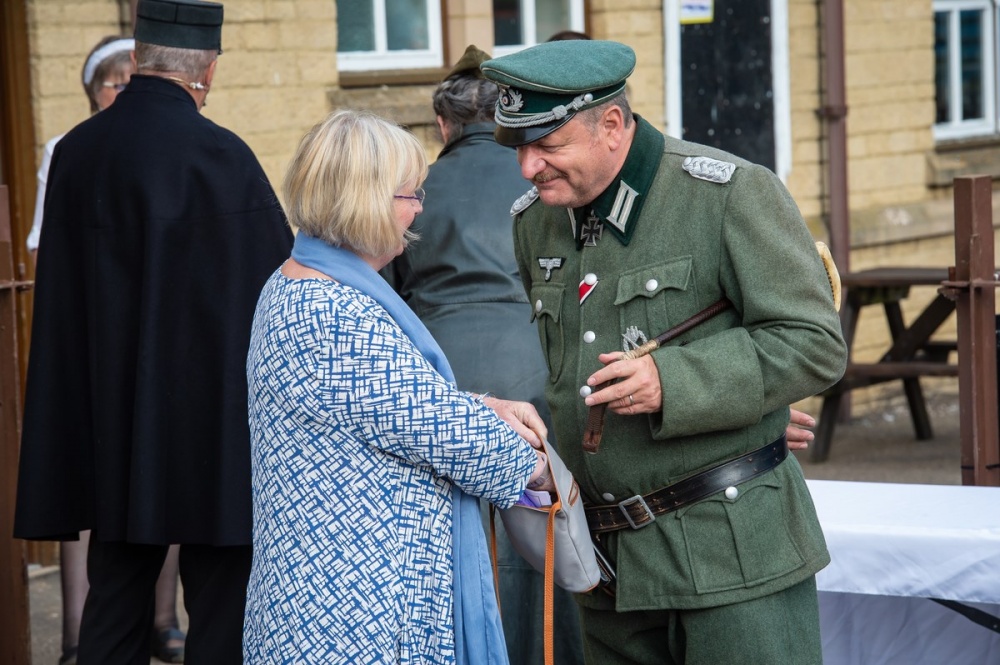 Von Krakkenvart's Express – Saturday 20th June 2020
Tickets Now Available
Listen very carefully … we shall say this only once!
£25.00 per person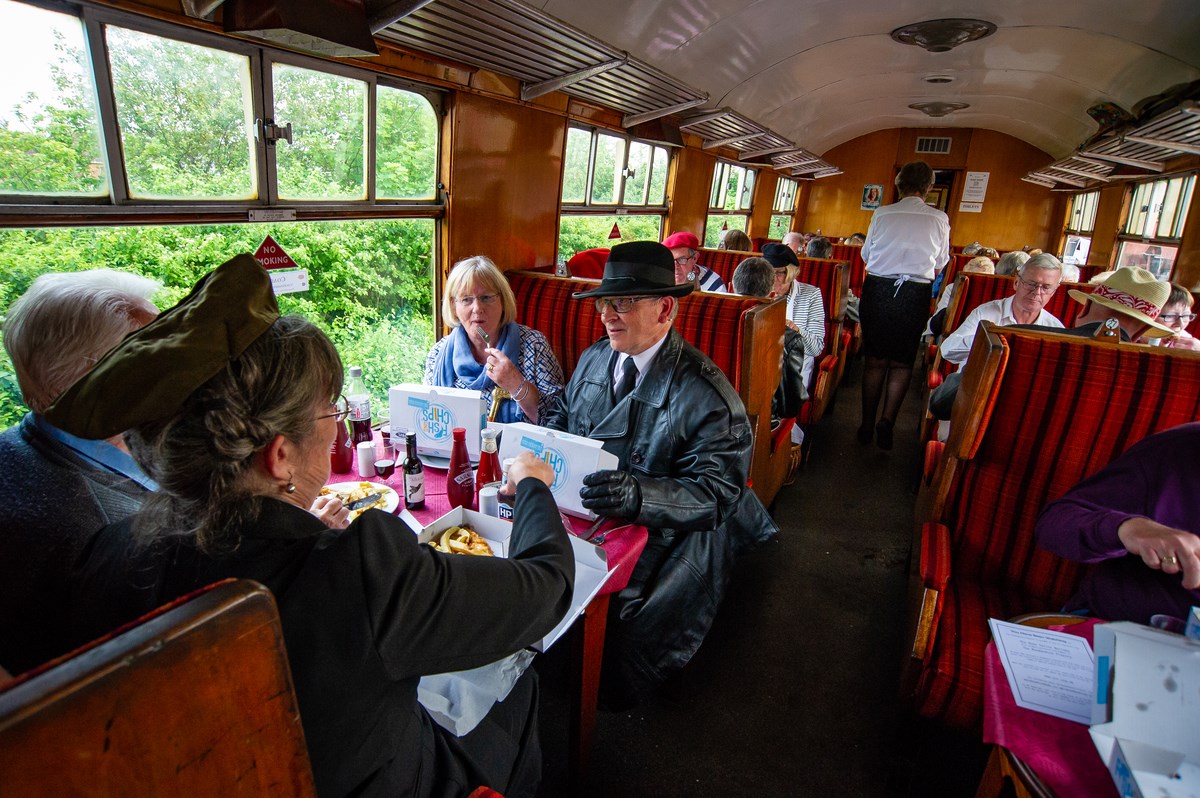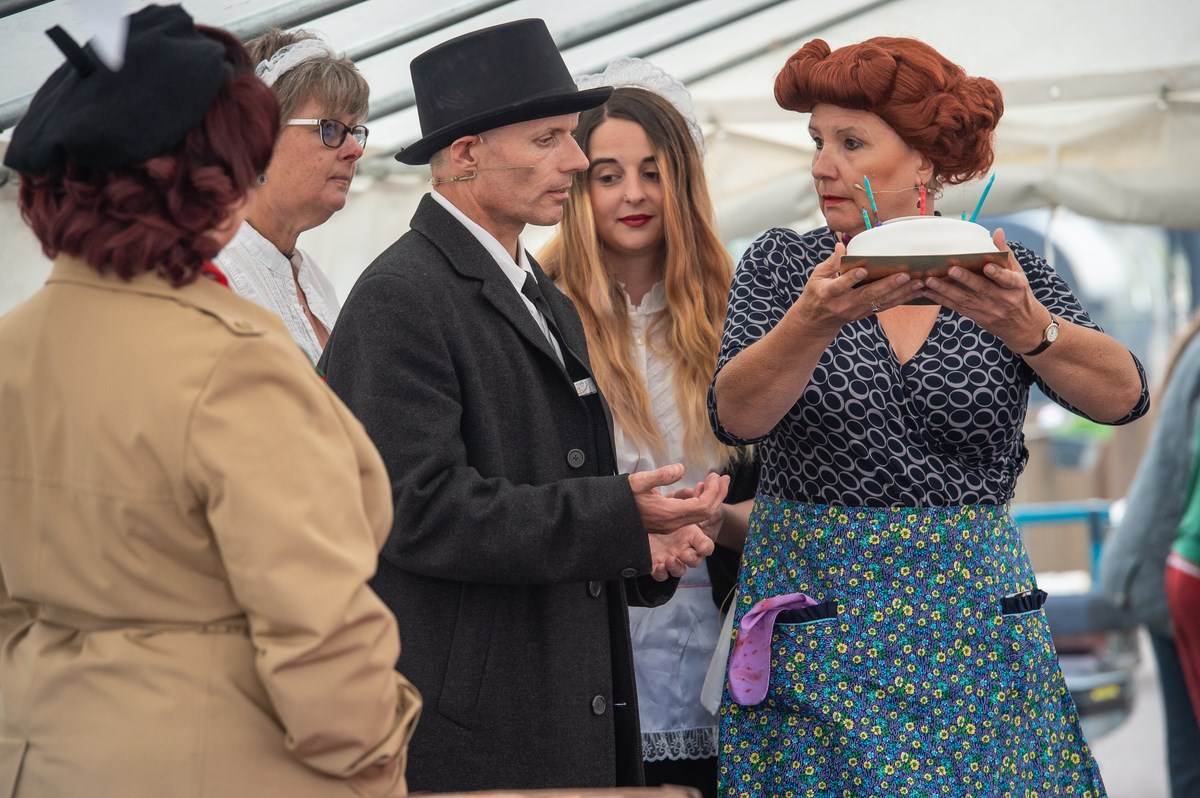 It is 1944 in the German occupied village of Wansford-aux-Nene, and at Café René the staff are busy preparing for the birthday of General Von Krakkenvart. The Colonel has arranged a special train to take all of the townsfolk to the party, with Rene and his staff serving le fish and chips to everyone on the trip.
Of course, nothing ever goes smoothly at Café René and this evening will be no exception. The escaping British airmen have gone missing from their hideout and the heroic Resistance are concerned that they may try to escape on the train, right under the Germans' noses. Meanwhile, closer to home, Rene is worried that his wife Edith might find out about his affair with waitress Maria.
It is also possible that copies of The Fallen Madonna may be sneaked out during the party, and what if Madame Edith makes good her promise to perform a cabaret act?
The evening is a light-hearted tribute to the favourite wartime TV series 'Allo 'Allo, so be prepared for over acting, ridiculous accents, national stereotypes and a great deal of fun with some favourite characters!
The evening begins at 6.00 pm where Rene and his staff will welcome everyone to the station. After Edith has performed her cabaret act it will be time to board the train for a journey that includes a fish and chip supper with table service from the Café Rene waitresses. A licenced bar will available throughout the evening.
Throughout the event, our characters interact with everyone on board the train, so we recommend dressing up in 1940's attire, leave your inhibitions at home and immerse yourselves into the chaotic spirit of the occasion!
(parties fewer than four may be seated with other guests). Please note children must be over 12 years of age
Please Note - that on this service Guide Dogs only are welcome.
Menu Options
Traditional Fish and Chips
Battered Sausage and Chips
Veggie Burger and Chips
Unbattered Fish and Chips (ideal for Gluten Free)
For any other dietary requirements please call the office to discus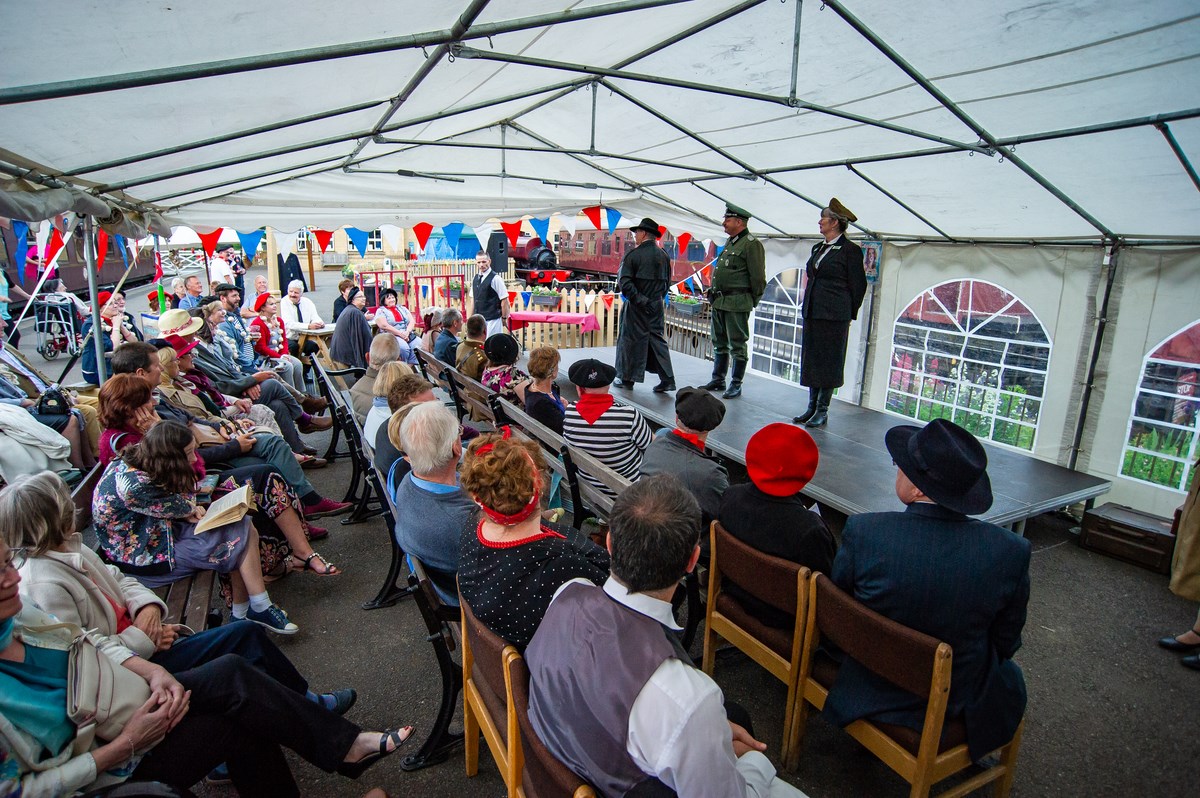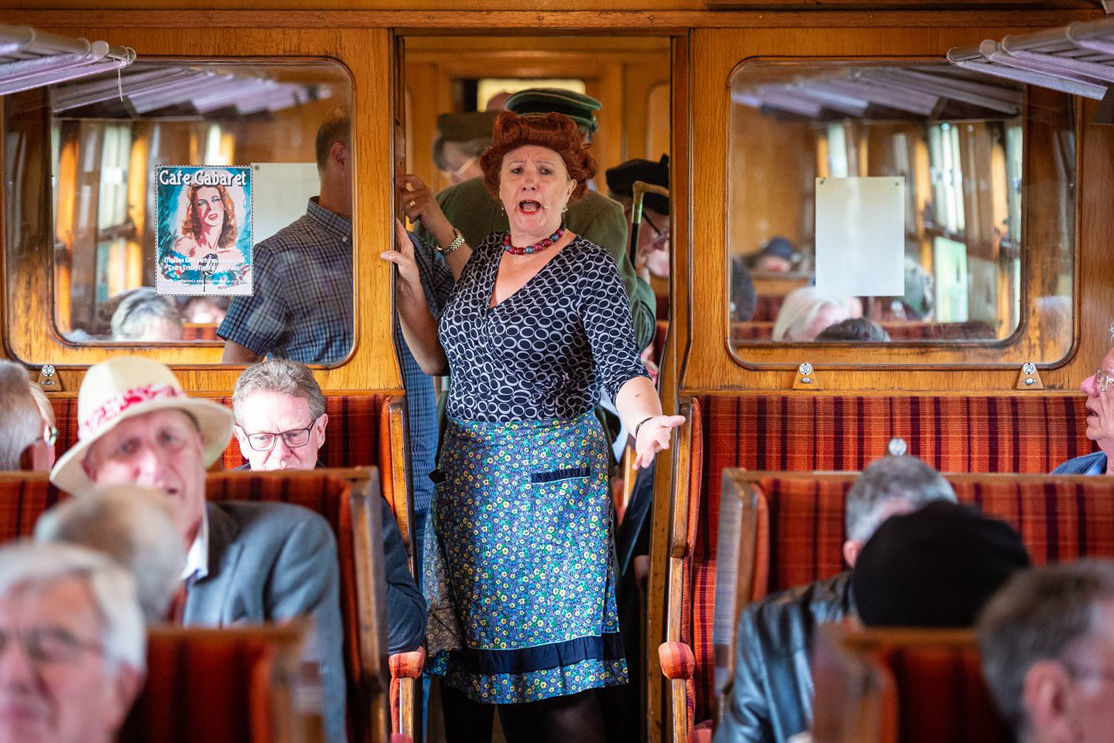 Booking information
Parties fewer than four may be seated with other guests.
Please note children must be over 12 years of age.
Buy tickets
Sat 20th Jun 2020

19:00 SOLD OUT