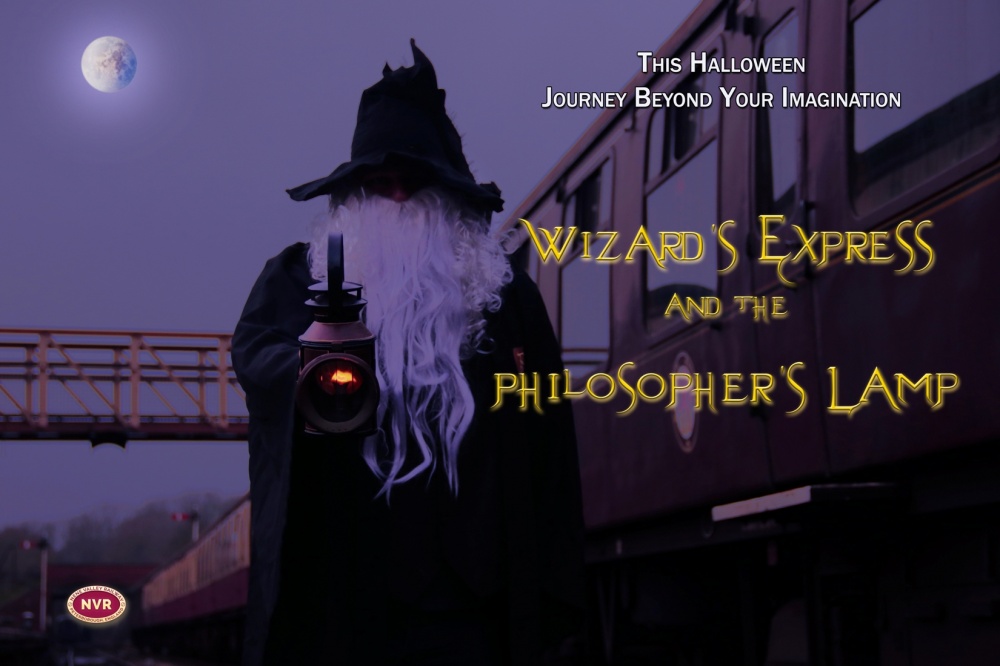 "The Wizard's Express Departing from Platform 2 and a bit"
30th & 31st October 2020 TICKETS ARE CURRENTLY OFF SALE DUE TO COVID 19 RESTRICTIONS, ITS IS HOPED THAT RESTRICTIONS WILL BE REDUCED IN TIME FOR THE EVENT £18 PER PERSON, (under 1 go free but do not recieve a goody bag)
All aboard the Wizards Express "The Philosophers Lamp"
Take a trip abord the Wizards Express, The Philosopher's lamp was a legendary lamp found in the old hidden school room at Welwarts School of Wizardry the lamp contains magical properties. This lamp could be used to ward off the evil magic of the dark fellows, wishes can be bestowed on the lamp when the correct spells are used. The lamp is now safely kept in the safe possession of the Professor to avoid the lamp falling in to the hands of the Dark Fellows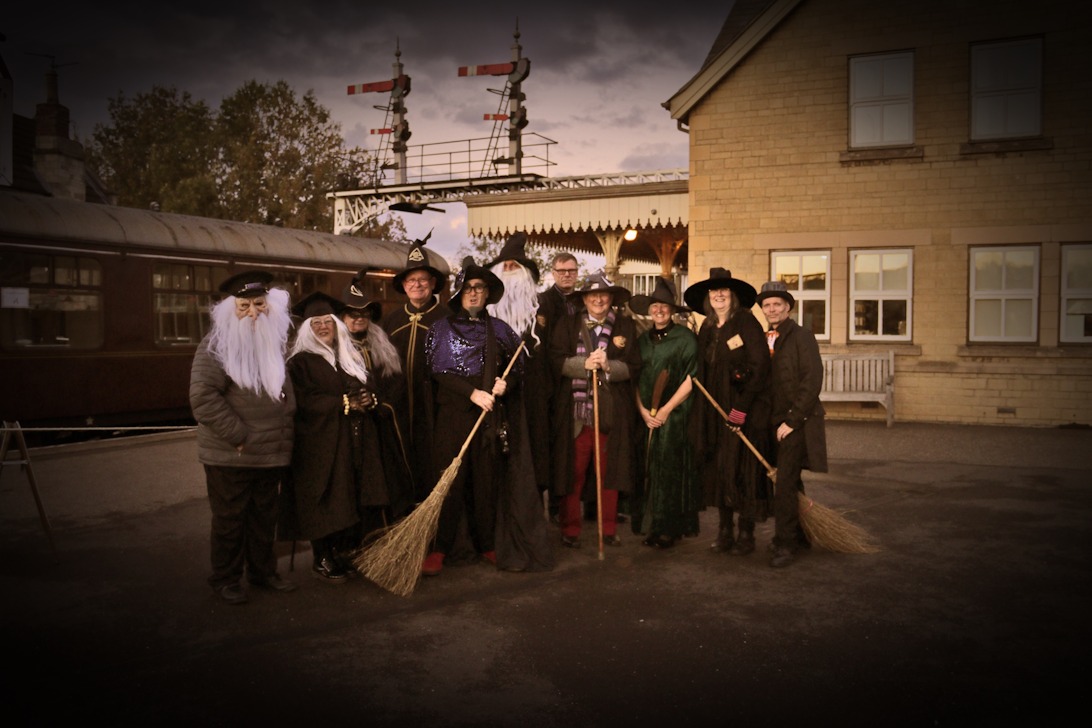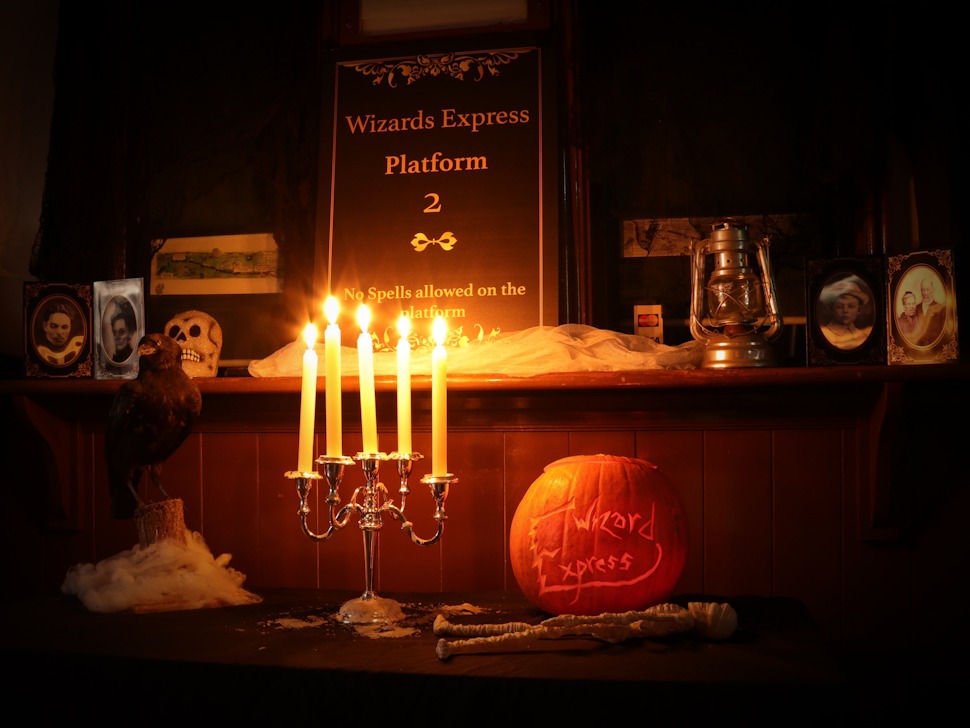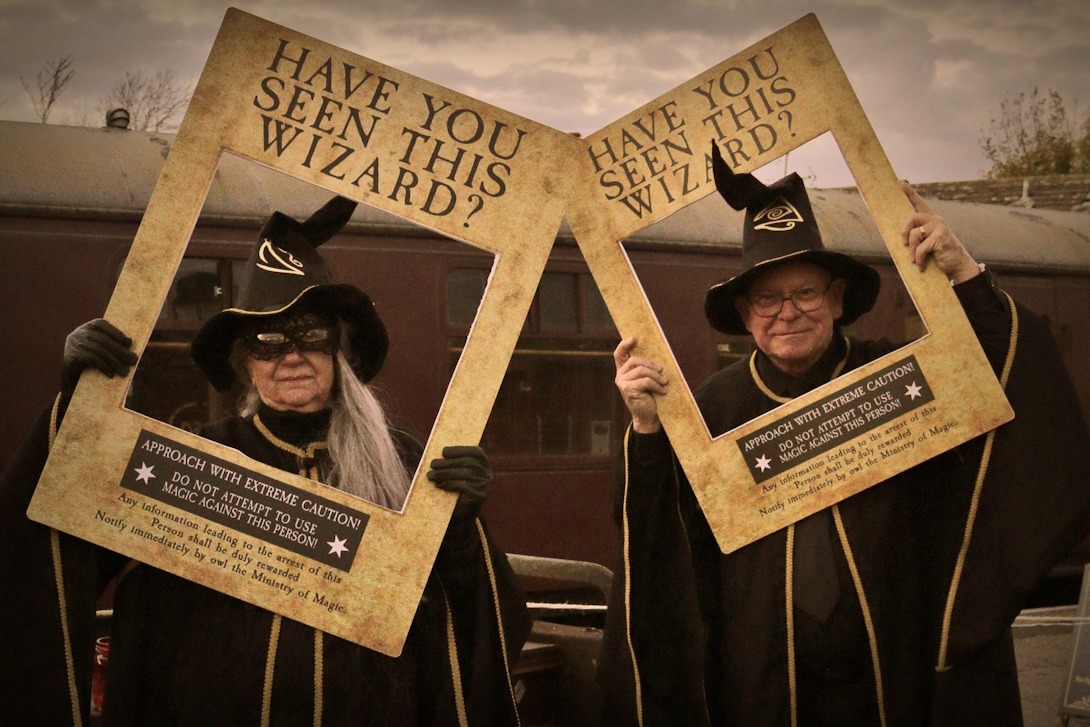 The Wizards Express is fun for all the family as our railway magically transforms into a lantern lit station from another era or is that even another world??
Wizards mingle with our passengers then all aboard the Wizards Express for an evening of all things Wizardry. Have your Wands at the ready!
Arrive 6.15pm to depart at 7.00pm.
Nene Valley Railway invites you to join our Fantastic train "The Wizard's Express" . All aboard as the train awaits at Wansford, departing from platform 2 and a bit!!!!
Visit the Wizards Waiting Room and Wizading station Masters office
Meet the Professor in the Waiting Room
Travel on our heated steam hauled, "Wizard's Express" from Wandsford to Peterborough via Wellwarts and return
Halloween Goody Bags, including glow stick for all Children over one year of age.
Spooky goings-on aboard the train with Halloween/Wizards characters,
Send some very special Wizards Post from the Wellwarts Postal Service
Play The Wizard's Express Quiz
Can you spot the Friendly Ghost in the tunnel? The Tunnel has been haunted since 1845
Fancy dress highly recommended, wear your best Halloween or Wizards outfit
Buffet Car on board to purchase hot and cold drinks, light refreshments and Halloween fare.
Arrive for 6.15pm (not before or you will be changed in to a frog) for a 7.00pm departure. Returning to Wansford just after 9:00pm (ish)