Santa Steam 2020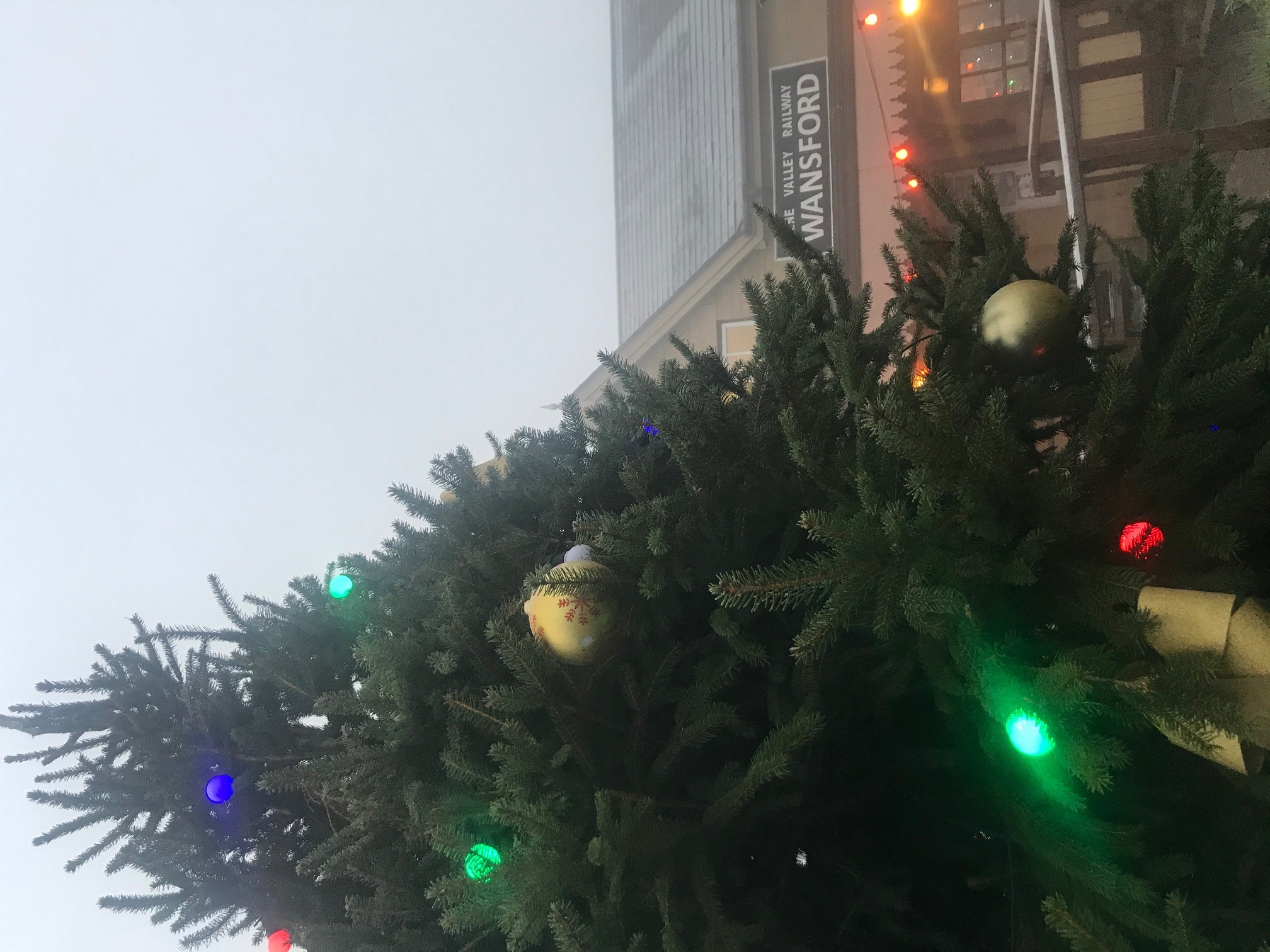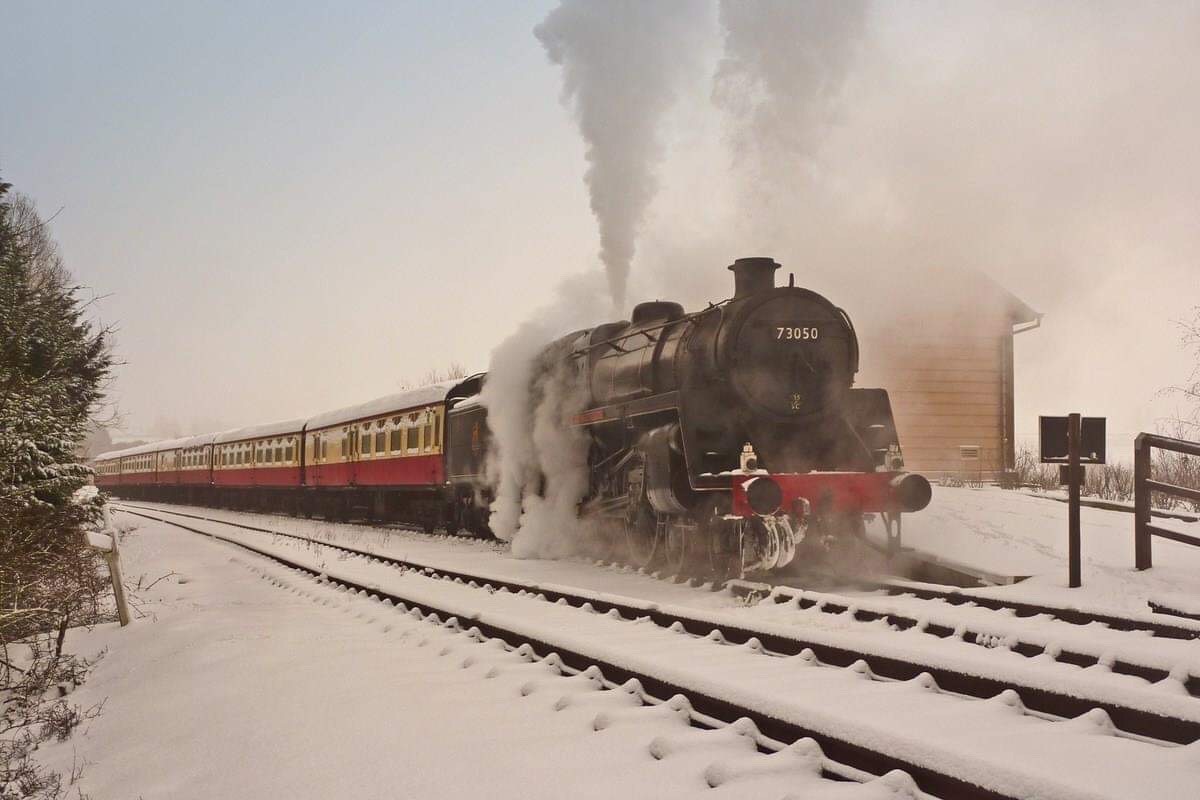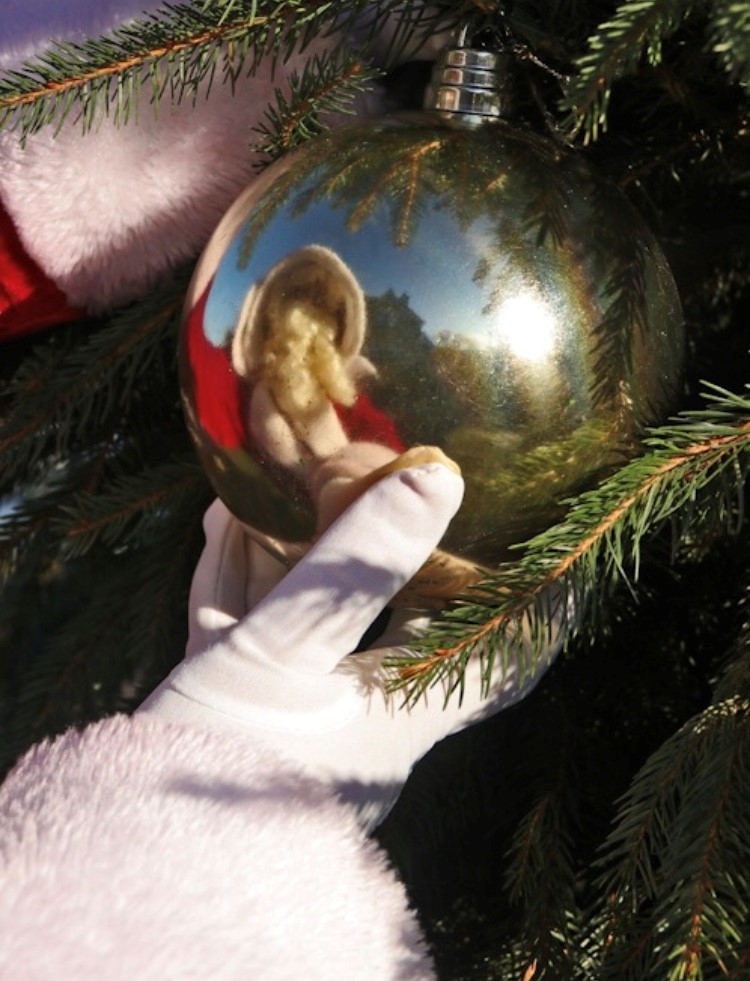 We are pleased to announce that our Santa Steam Trains will go ahead as planned. Our team have been busy working really hard after the latest Government announcements, to ensure that we are compling with the current rules and regulations.
As we have previously stated there will be some changes to our normal Santa service, but we ensure a festive good time for all who are joining us.
Your Santa Steam Tickets will be sent out about 7 days prior to the date of your booking, a little later than normal, but we hope you understand why we have made the decision to wait to send them out this year.
We look forward to welcoming you all to Nene Valley Railway for a festive good time.
Your Santa Steam experience starts with a welcome from our station staff and badge team, entertainment is provided. This is followed by seeing Santa in our heated Christmas marquee where each child will receive a special present from our elves collection point. Following a short wait it is time to join the steam hauled, decorated train for a fun-filled ride to Peterborough and return. Please arrive 45 minutes before your departure time to allow for parking, booking in and passing through the Christmas marquee to see Santa and board the train. Please ensure at all times you follow our one way system and social distancing rules. Please note due to reduced capacity this year we will be unable to transfer any late-comers to a later train.

Dates of Operation
16th December = Yellow date
5th and 6th December = Red dates
12th and 13th December = Red dates
19th and 20th December = Red dates
23rd and 24th December = Red dates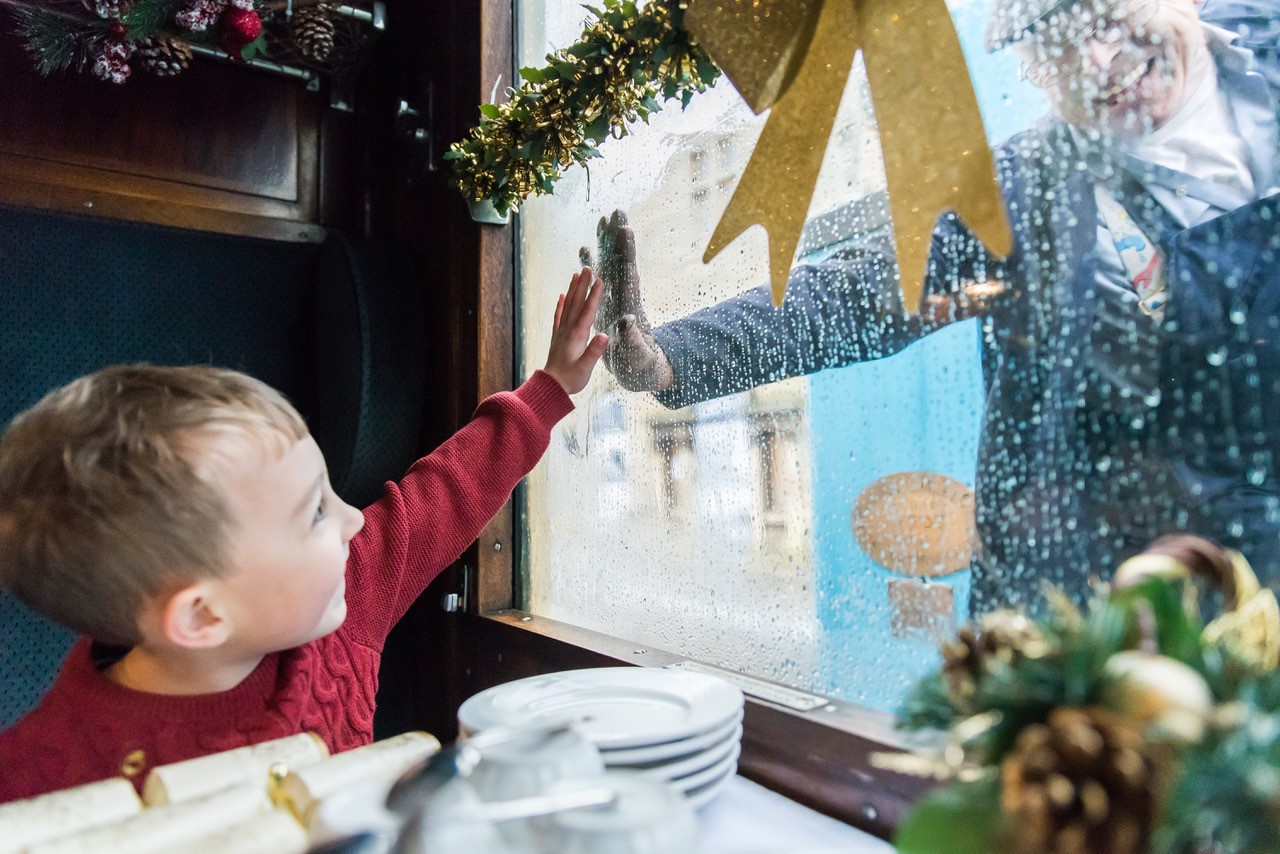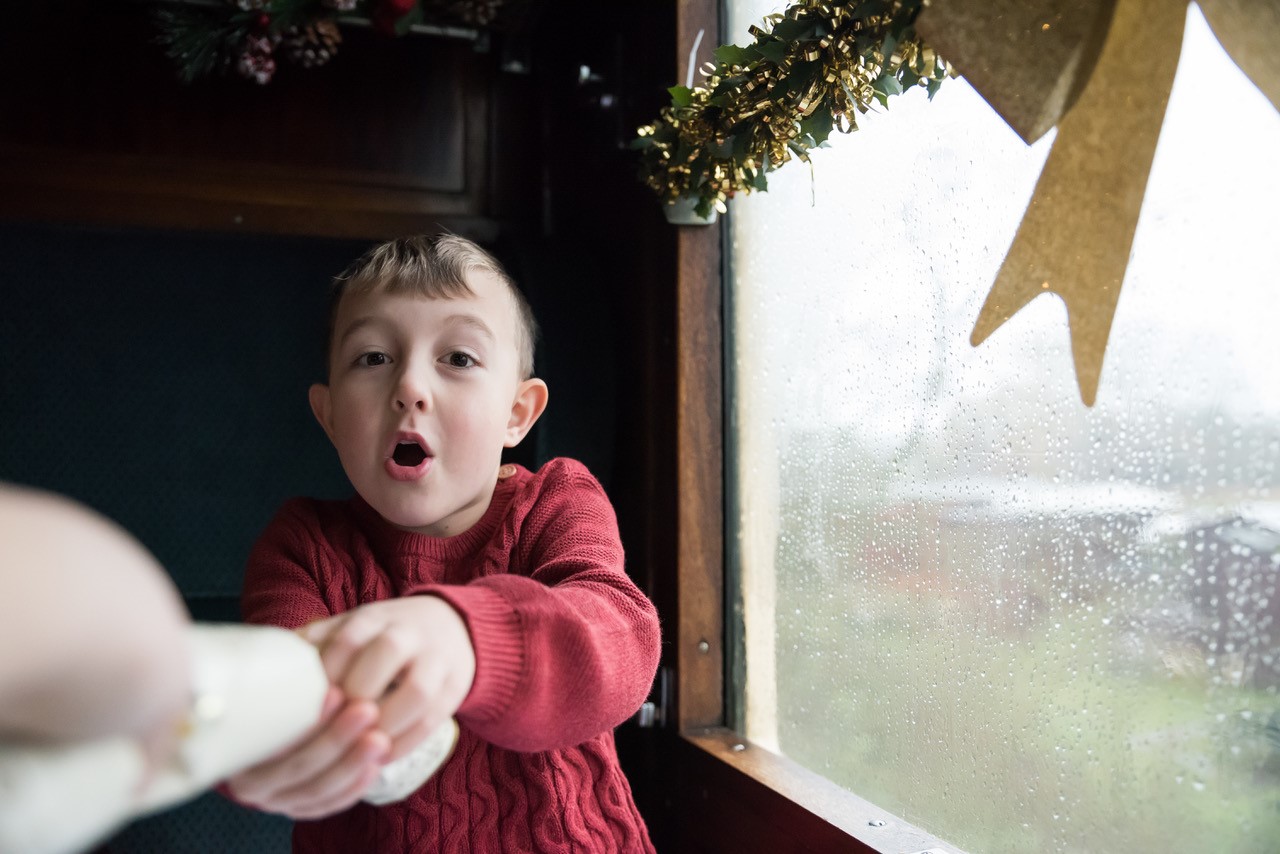 During the journey our train staff serve the children with a drink and chocolates. Grown ups are not forgotten with a mince pie and either an alcoholic miniature, wine or a hot drink.
No matter which service you choose, classic, first or premium
ALL children receive an age appropriate present, treats and a drink
ALL grown ups receive a choice of an alcoholic drink, tea/coffee and a mince pie
Choose how you would like to travel on the services with these three options.
Classic Santa
Classic – Yellow Day = £15 per person Red Day = £18 per person
It's a party atmosphere within our classic class carriages. Like all visitors to Santa steam the children will have seen Santa in the marquee and collected their presents before everybody sits down for the exciting steam train trip. Drinks and a mince pie will be served to the grown ups and the children receive a drink, a cracker and some sweet treats too (it's spoiling them we know but after all it is Christmas)
First Class
1st Class – Yellow Day = £20 per person Red Day = £25 per person
Like all visitors to Santa steam the children will have seen Santa in the marquee and collected their presents before everybody sits down. Your first class seats are individually reserved with crackers on your table. In addition to the opulent surroundings of our upholstered seats with traditional luggage racks, you will enjoy 2 complimentary drinks, and a mince pie as part of your first class ticket (Children will receive a drink and sweets in addition to their present).
Premier 1st Class Compartments
Premier – Yellow Day = £200 Red Day = £250 Holds up to 6 people
Experience rail travel from a bygone age in your own private compartment. Food options will be advised later in the year, Unlimited hot drinks, one round of alcoholic and non-alcoholic beverages and fruit juice for the children are also included.
IMPORTANT - Due to current Covid restrictions we are only taking bookings for a maximum of 6 people per compartment.
To comply with current legislation, face coverings will be required during the booking in process and throughout the journey within the marquee and must be worn in our open carriages. If you choose to travel in one of our private compartments, you may remove your face covering once seated. Face coverings may be removed to eat and drink in our open carriages.
Special Dietary Requirements
Please be advised that if you need to contact us to tell us of dietary needs, due to how we order our catering please note the requirements below
If travelling on a weekend service - please contact with us no later than Monday afternoon.
If travelling on a mid-week service - please contact with us no later than Saturday afternoon - the weekend prior to your travel date.
The St Nicholas Lounge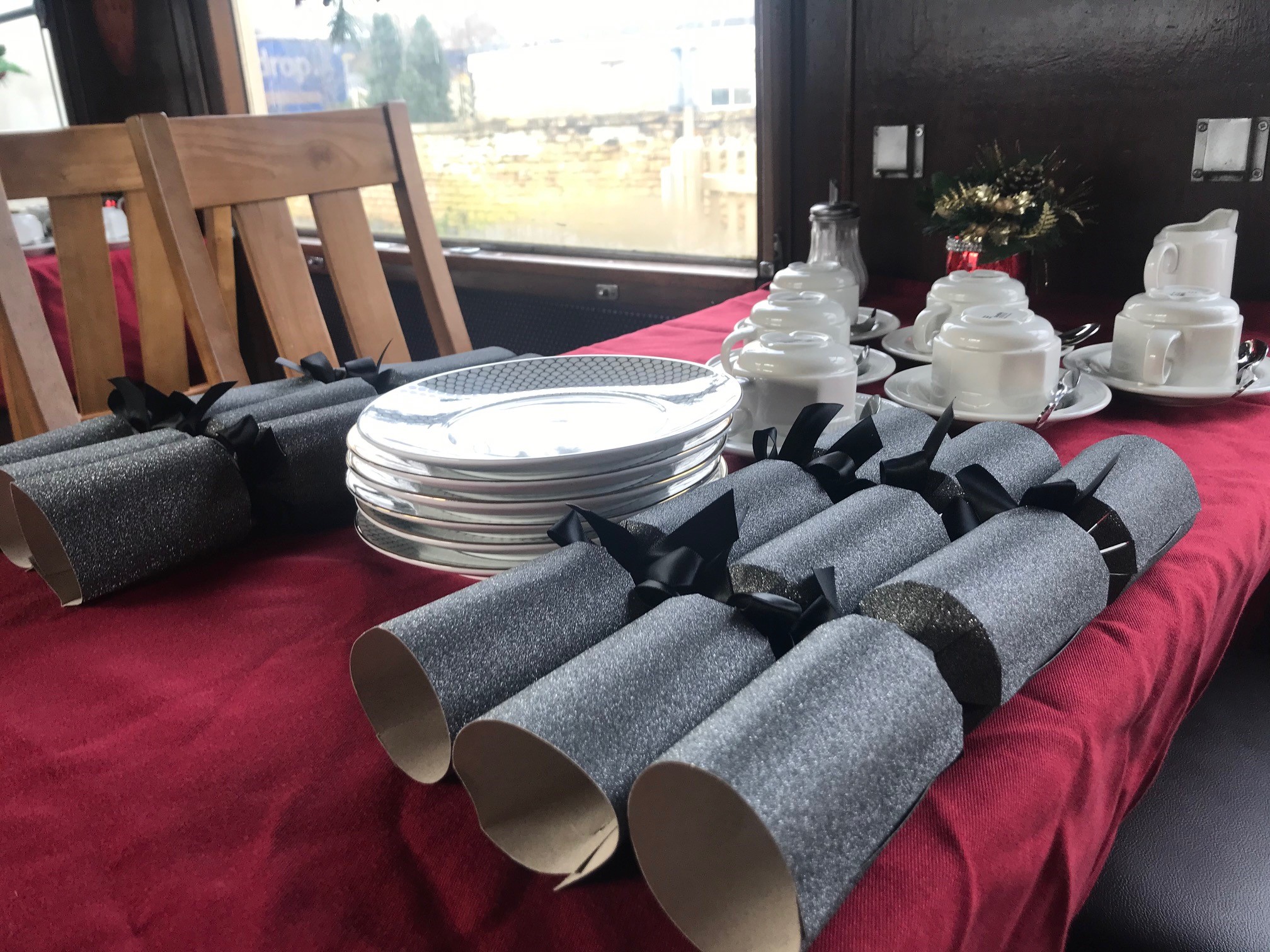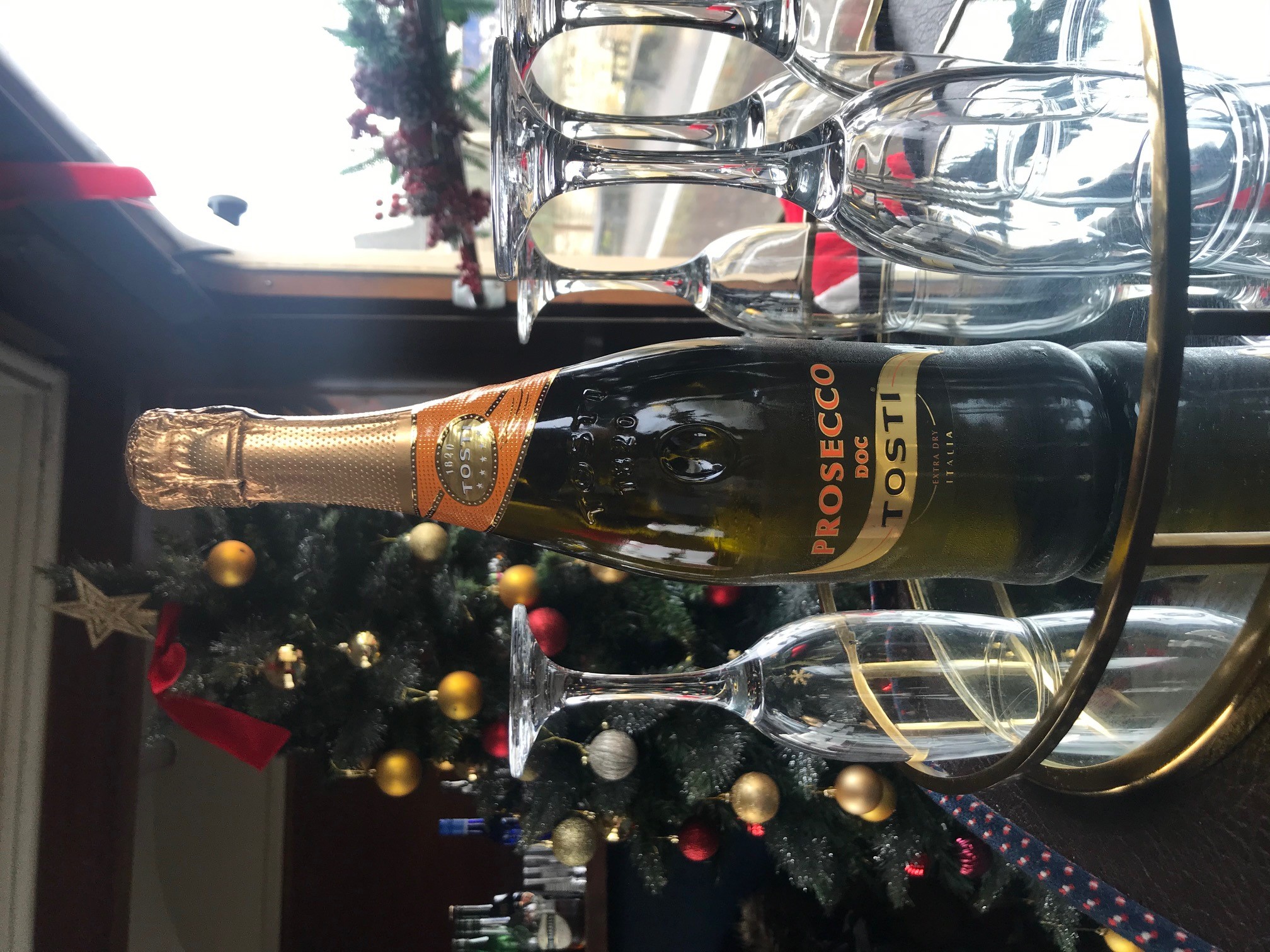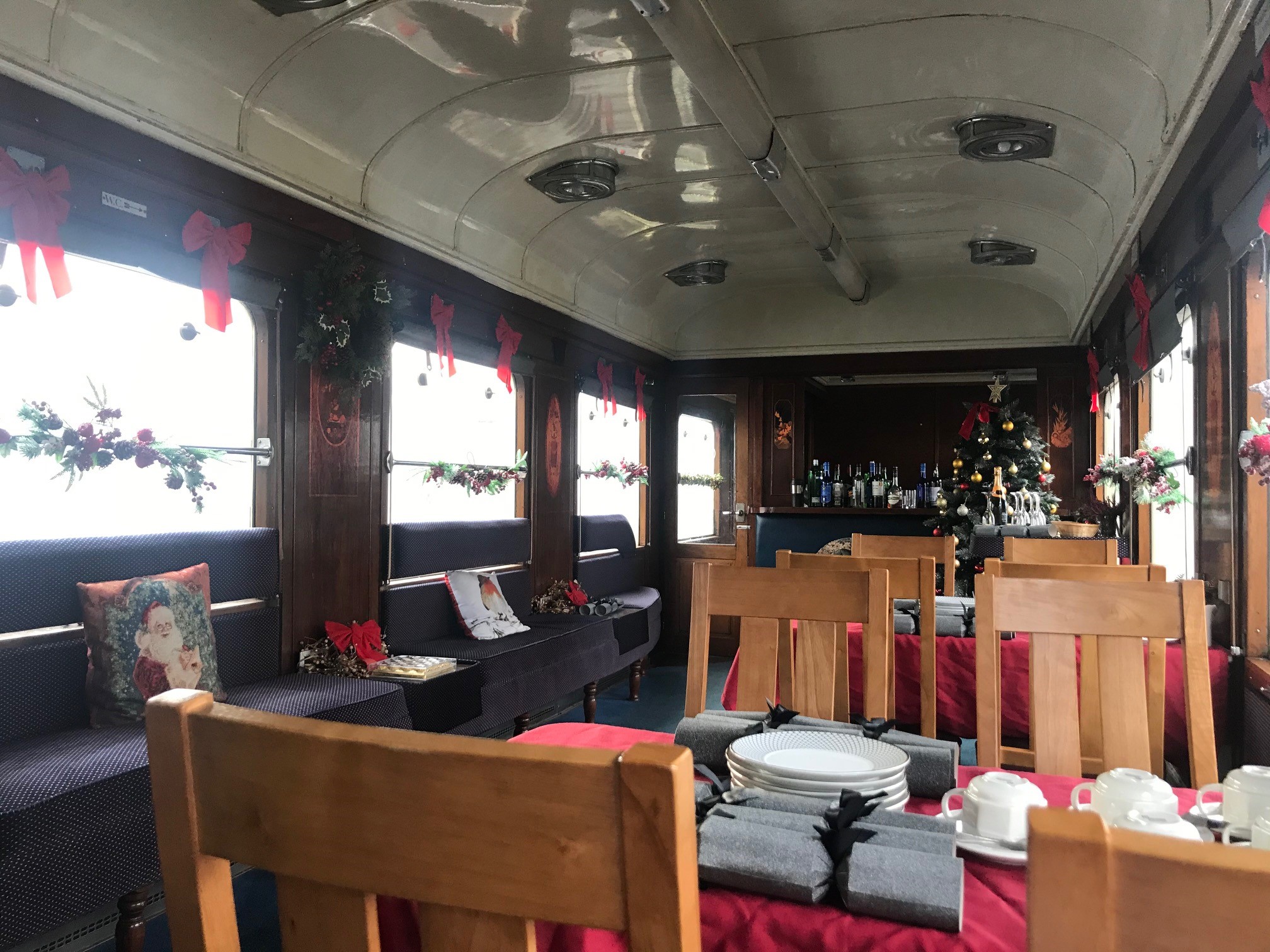 To enjoy our premium service as a group (group numbers to be confirmed by Covid restrictions),
the spacious St Nicholas Lounge is the choice for you, with room to spread out and relax and your own personal steward.
Incorporating all the features of our Premier 1st Class service, additionally with the well-stocked bar, for your exclusive use, which will host a selection of complimentary alcoholic and non- alcoholic beverages. To truly celebrate, champagne and cocktails are available for purchase during the trip.
Please ring the office for further details on this option (during the hours of 10am to 4pm).

---
All our Santa Trains depart from and return to Wansford and cannot stop at any stations along the line to collect passengers.
ALL 1st Class Seats. Compartments and Classic Carriages will be allocated
PLEASE NOTE - THIS IS A NO DOG SERVICE - HOWEVER, SERVICE DOGS ARE PERMITTED.
Changes to bookings and seat allocations after the time of booking are subject to an administration fee of £10 per change of booking, excluding early bookings made before new menus made available - subject to checks).
OUR SAT NAV POSTCODE TO VISIT US ON THE DAY IS PE8 6LR
Due to popular demand these events are fully ticketed with allocated seating /carriages and pre-booking is essential.
PLEASE NOTE - THAT IF YOU HAVE TICKETS BOOKED - WE ARE UNABLE TO MAKE ANY ALTERATIONS TO YOUR BOOKING WHERE YOUR DATE OF TRAVEL IS WITHIN 14 DAYS OR YOUR TICKETS HAVE BEEN DISPATCHED AND/OR SENT.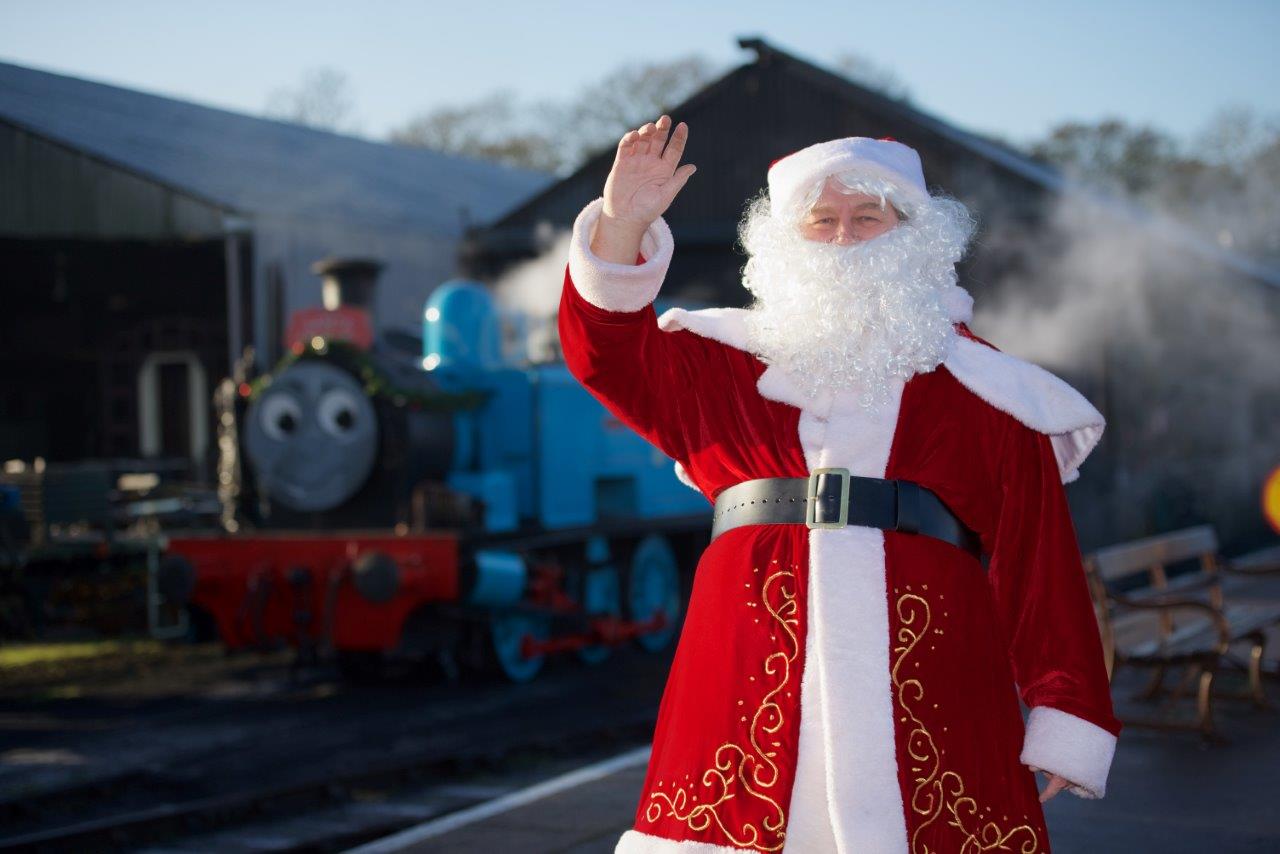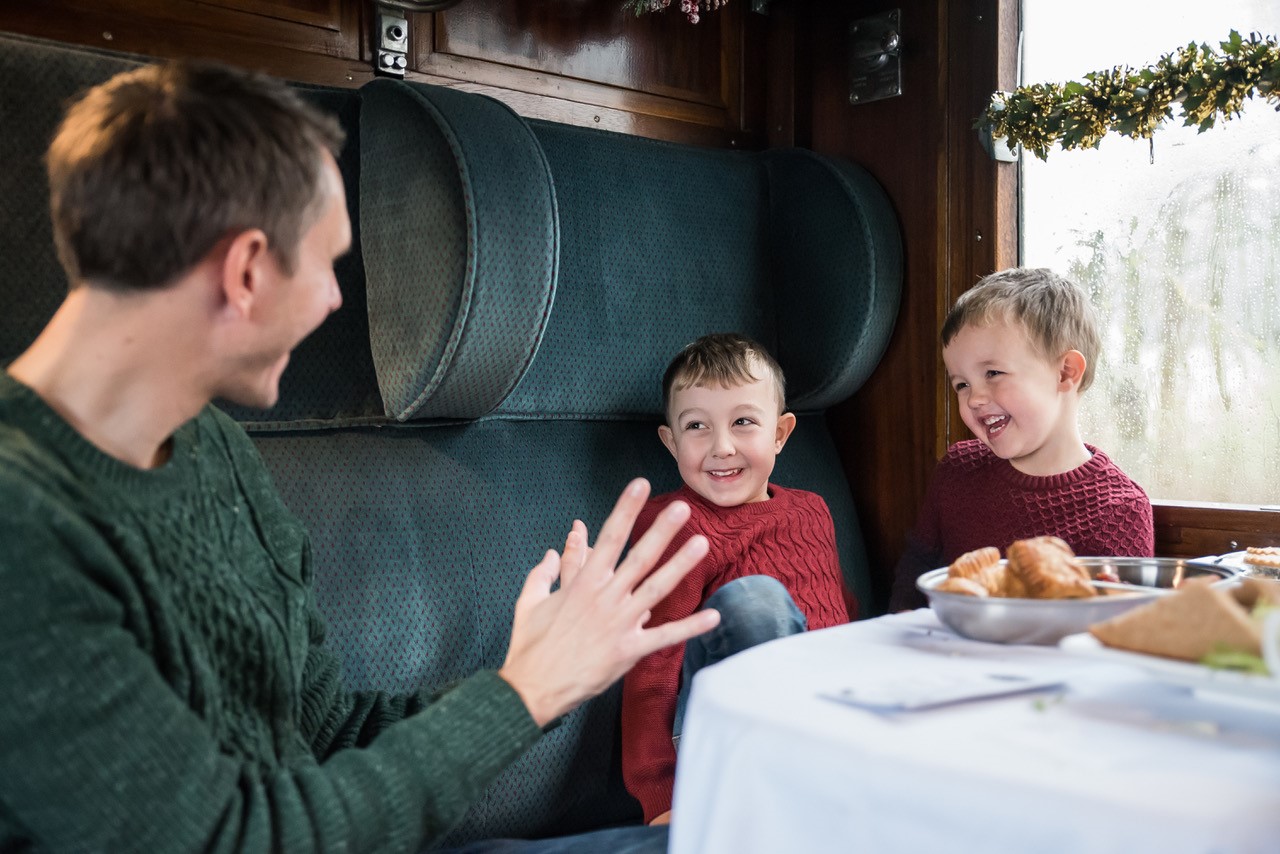 Booking information
Please note: Information on Child ages and genders is entered during checkout.