FRIDAY 13TH AUGUST 2021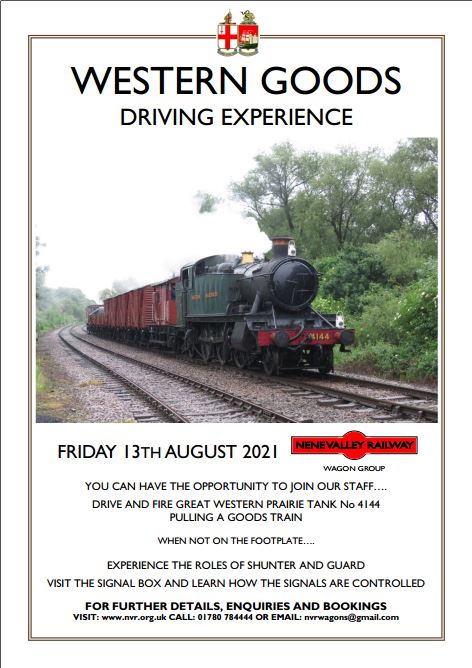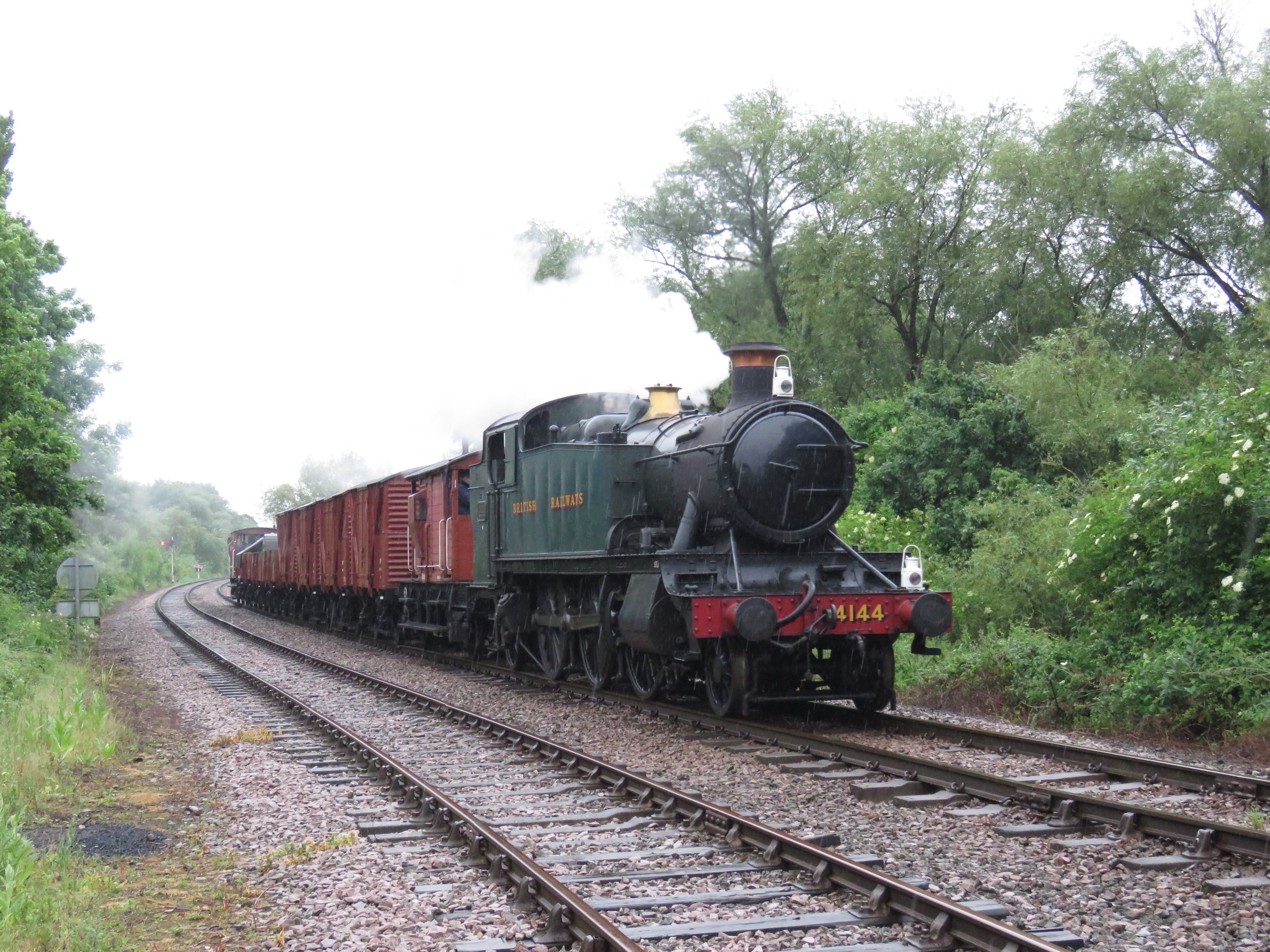 The Package
You will arrive at the Nene Valley Railway Wansford Station for either a morning or afternoon session on Friday 13th August and participate in a short tutorial about the driving and firing of a steam locomotive by one of our resident steam drivers. You will then be given an insight into working a freight train from the perspective of a Goods Guard. Once the theory is done and dusted the practical fun begins and you will be able to put into practice all you have learnt as you get to drive and fire a freight train over part of our 7 1/2 mile line. As an added thrill, you will have the opportunity to ride in a Brake Van when not on the footplate and witness the Guard handling your very own freight train. Once you have finished with the train you will have the opportunity to visit Wansford Signal Box and witness the duties and responsibilities of the Signalman on duty. This course is limited to a maximum of 16 people (8 in the morning and 8 in the afternoon), so early booking is advised. Each participant is permitted to bring a guest to ride in the Brake Van and other guests are welcome but will not be able to travel on the train due to limited space.
The Costs
The whole package is priced at £165.00 per person. This includes light refreshment.
Considerations
The working of a Steam Railway is physically demanding and so a reasonable level of fitness is required to participate in this course. On the grounds of health and safety we unfortunately cannot accept participants under the age of 18 years. Sturdy footwear is essential such as shoes or boots, as well as optional overalls and gloves. The footplate of a steam locomotive is a dirty place and so consideration should be given to clothing worn by participants as we will accept no liability for the damage to your best suit. Due to current Covid restrictions we are not able to provide any protective equipment or clothing.
And Finally Our mission is to ensure that you enjoy the experience and get the most out of it. You will be coached through everything you do and never be left to fend for yourself. If driving a freight train has always been your dream, then we can make it a reality. If you have any questions or queries either prior to booking, after booking, or on the day then don't hesitate to ask.
For more info please email – nvrwagons@gmail.com
For enquiries and bookings
Please call – 01780 784444 or email – nvrwagons@gmail.com
Paul Foxwell Express Freight Fund Click here to donate
Our current main project, "Express Freight", aims to restore most of the railway's extensive collection of 1950's box vans, which ran at faster speeds and were often hauled by glamorous passenger locomotives as well as mixed-traffic and freight designs. The NVR is the only heritage railway in the UK where a realistically long block train of these vans can be recreated, as over twenty of these vehicles are based at our railway