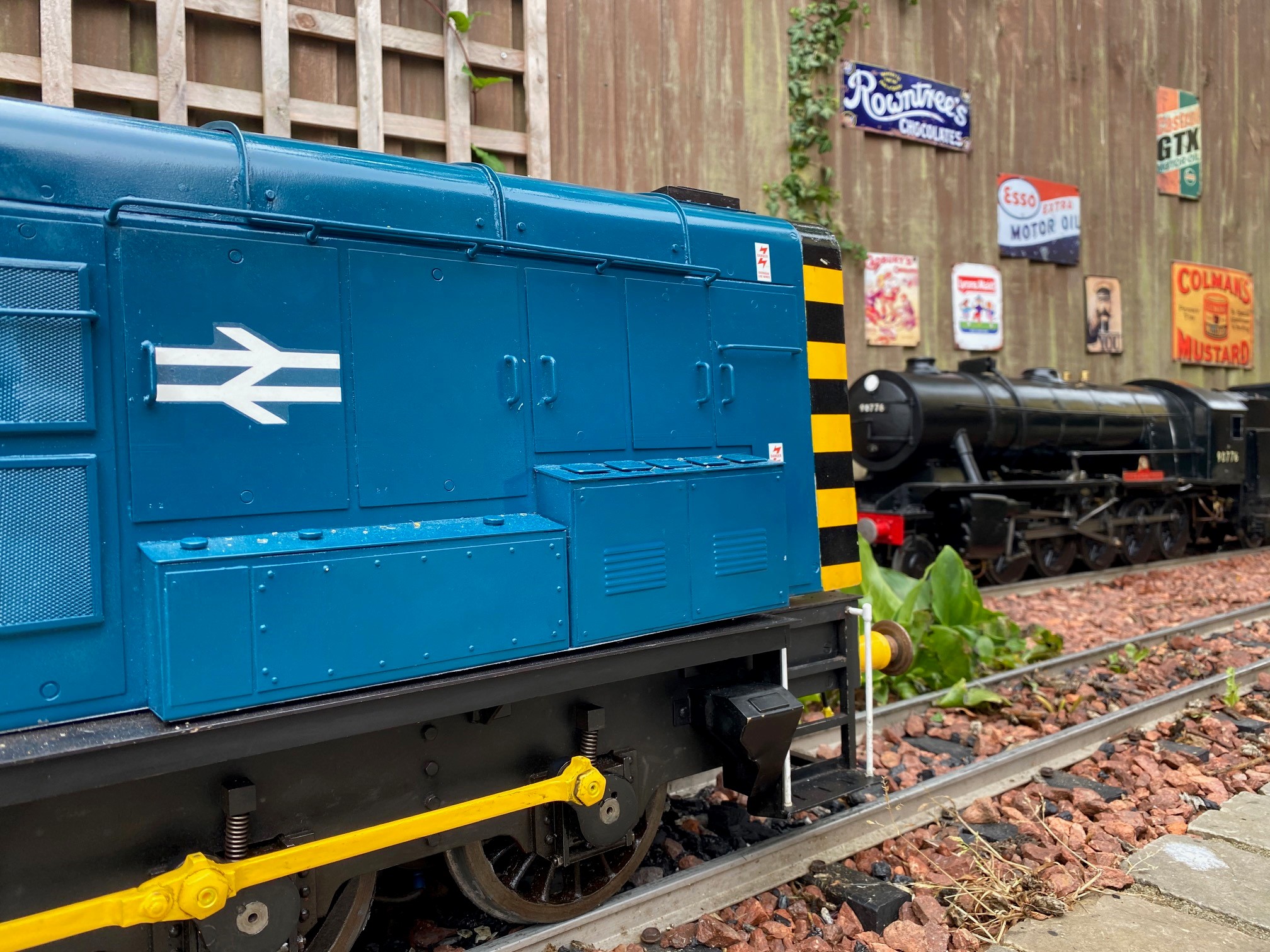 Wansford Miniature Railway Donation appeal
The Miniature Railway, Charity Shop and new Railwayana Shop will be open at the Coffee Morning on 10th July from 1000-1300, our sales stand will also be present with some of our fundraising items. Come along and see how the Miniature Railway is progressing . 🚂. 2 metre social distancing 🚂
The Miniature railway project is fully supported by donations, as we are nearly reaching the track laying process we are planning the construction of the station and locomotive shed areas, your donations are essential for the completion of the project . If you feel you can spare a few pounds for the project please donate via our donation button. Thankyou
The Miniature Railway is a new project to build a 5" gauge miniature railway at Wansford, the location of the railway will be near to the children play area. The railway will be able to transport visitors from the Play area up to the engineering shed for the viewing gallery.
Our new fund rasing lapel badges can also be purchased via the donations link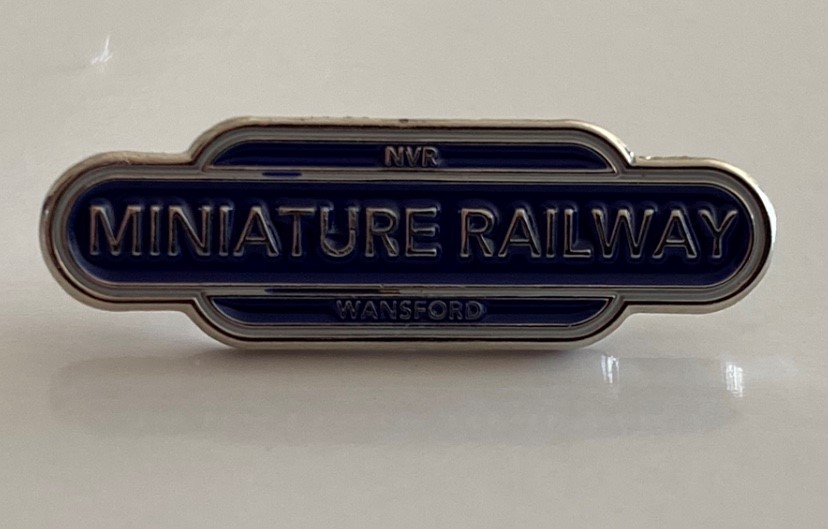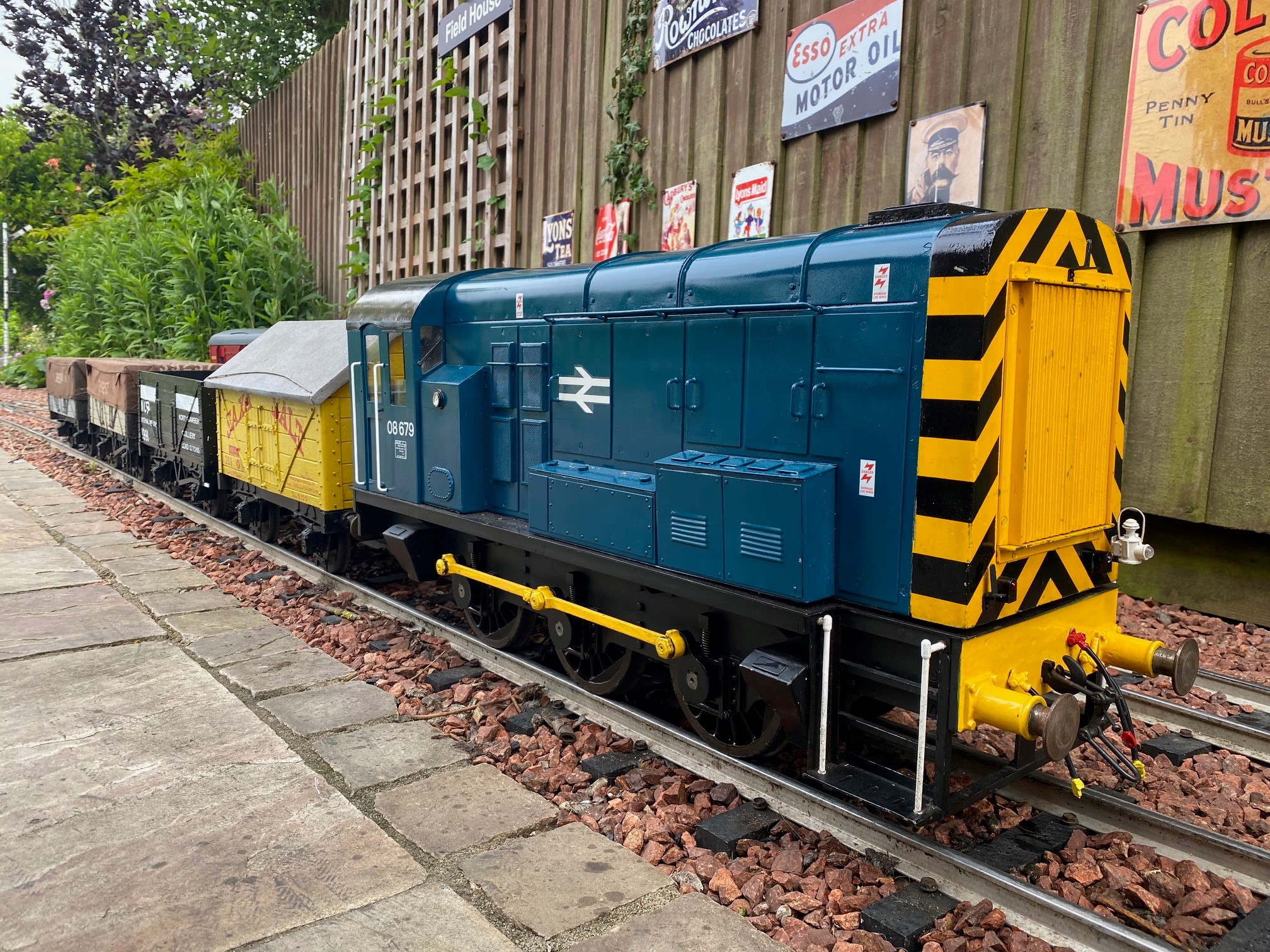 Click here to visit our Photo Gallery to see all the photographs of our project.
The railway once complete will run with a mixture of scale Steam and Battery Locomotive
The project which is in the early stages in currently fund raising to purchase much needed sleepers to relay our track, and other items, many of the NVR members own locomotives and these will feature on the railway
Since the start of the project in August 2019, we have gained over 200 yards of alloy rail, a passenger carrying carriage, scale signals, buffer stops, and other items
June 2020 update
The Track bed and station area has now been dug out and top filled with ballast and then packed, the track bed is held by old railway sleepers, weed membrane has now been laid ready for the track panels and top ballast. A 20 foot container kindly donated and delivered by local company Deeping Direct is not on site and in position, this will form the workshop and loco/carriage shed. The station area will now start to take shape with the first track panels being laid out to plan out the platforms.