The Nene Valley Railway is home to a little blue engine named 'Thomas' by the Rev. W. Awdry author of the famous books
about Thomas and Friends.
The 0-6-0T engine No. 1800 was built by Hudswell Clarke in 1947 at about the time when Rev.W Awdry wrote his second book in which Thomas appeared. The little blue engine spent its entire working life at the British Sugar Corporation Peterborough factory pushing wagons of sugar beet up an incline until the day came when a diesel engine replaced the steam power of Thomas. The Peterborough Railway Society purchased this delightful little engine on 9th September 1973 and he was moved to the Nene Valley Railway, where he has since delighted his friends and children of all ages.
Thomas Update
During some routine checks this week we sadly found a fault had reoccurred. Whilst Thomas will be out and about on the weekend of the 27th and 28th of October, he won't actually be able to pull the train to Yarwell as we had originally hoped. As this now won't be the event that was originally advertised, we are processing a refund for you all today (Friday 19th October) for all pre purchased tickets.
Throughout the weekend of the 27th and 28th October, our regular service train will be running, and Thomas will be in light steam, hopefully running in the yard, throughout the station, and will be on a platform for photo opportunities at times throughout the day.
Thomas would love to see you all, and he really hopes you still visit him that weekend, but as the event is now very different to that which was originally advertised we felt issuing refunds to you all was the best course of action. Those who wish to visit may buy tickets on the day.
If anyone has any questions regarding the refund, please do not call the office, but please email our dedicated contact Kim Shaw on kim.shaw@nvr.org.uk
With apologies and best wishes from
Sarah Piggott, General Manager
And of course, Thomas.
Click here for our information on our Childrens Parties
Further information about Thomas return to steam will be made available shortly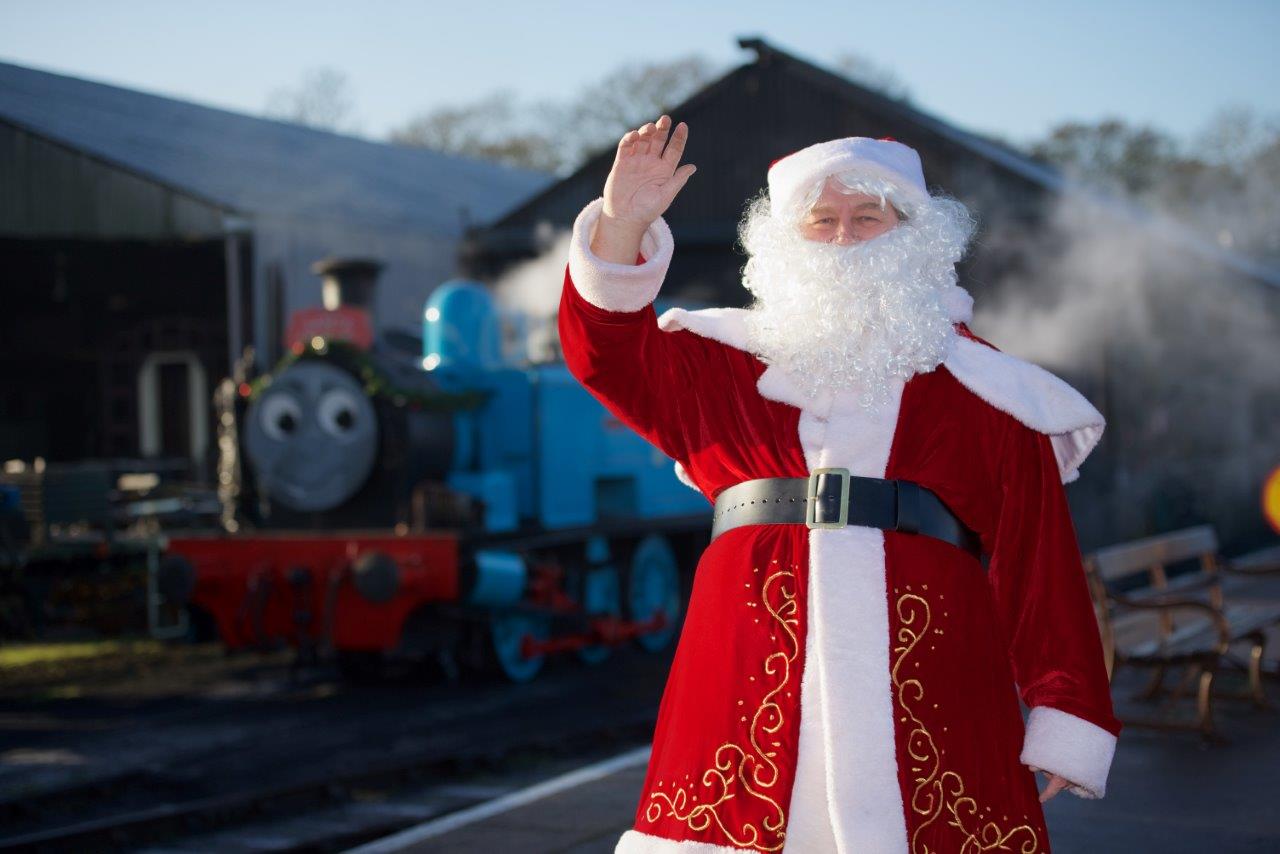 IMPORTANT INFO