Best of British 21st to 25th May 2020

What does the "best of British" mean to you? Cream teas, cricket, stately homes or real Ales, STEAM TRAINS? Then join the NVR as we celebrate all thing British with Class A1 No 60163 Tornado
We are delighted that 60163 Tornado will be a special guest throughout the event, and will be hauling passenger trains during the weekend. Celebrate with the evening Best of British Jolly Fisherman on Friday 22 May. The locomotive is attending with thanks to The A1 Steam locomotive trust
More details and events will be added to the programme over the coming weeks, so please check back here for updates.
Join the NVR for a full weekend of Celebrations
A1 N0 60163 Tornado
Mk1 Coaching stock in use
Intensive Timetable
Licensed Buffet Cars
Folk music and Morris dancing (Saturday only)
Waterbeach Brass Band (Sunday only)
British Road vehicles on display
British Tea and Cake on board the train
Turntable Café serving hot/cold food and refreshments from 8:30
Wansford Shop and Second-Hand Book Shop open
Exclusive Best of British Special Event covers will be for sale on the train ONLY.
Other attractions to be advised
Ale on Rail,
Trade Stands
NVR Wagon Group
Wansford Miniature Railway
Mrs Gray's Sweet Shoppe
B&E Models
Railwayana Stall
Norskinoos Gallery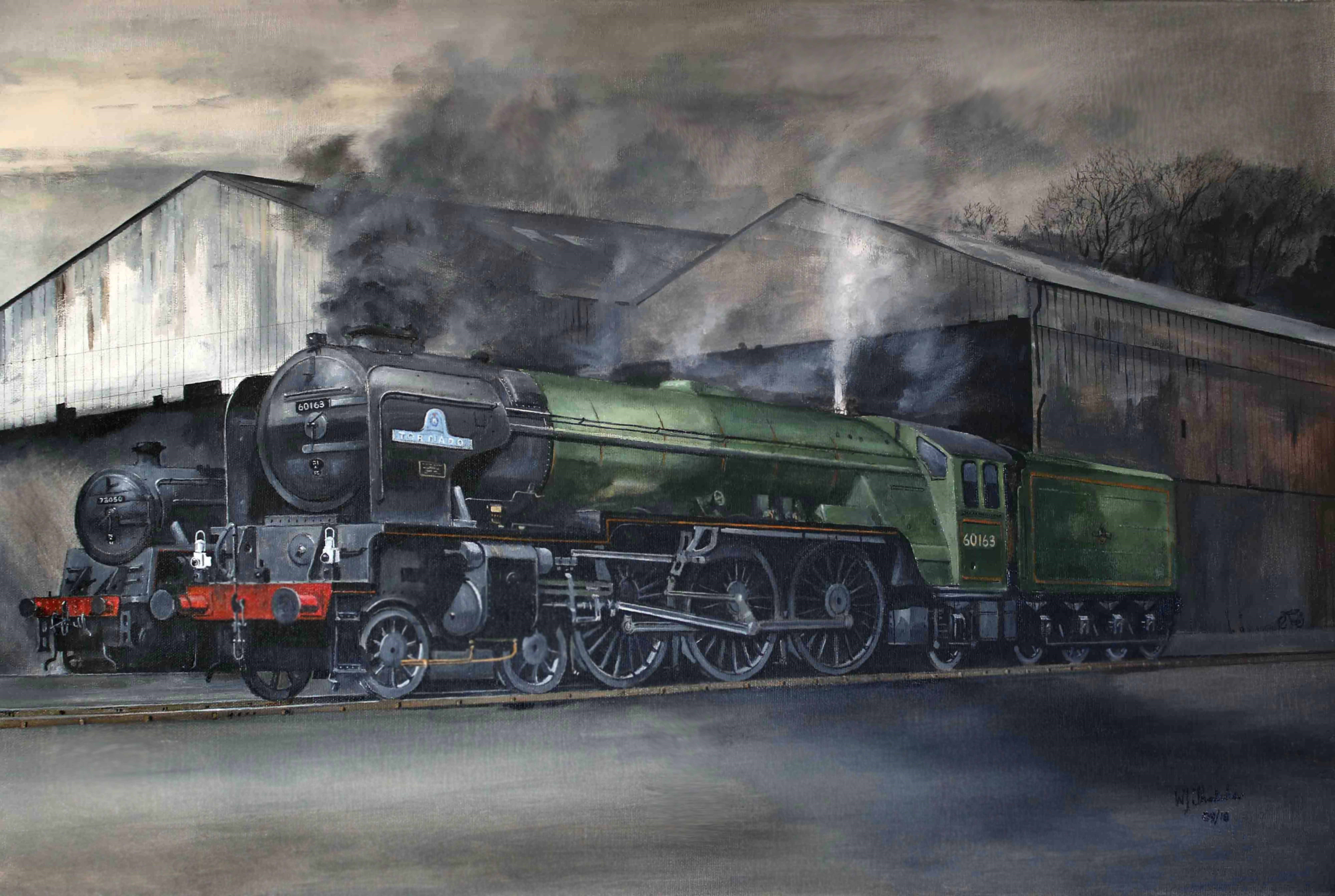 We are pleased to announce that Railway artist Wrenford Thatcher will be present with his gallery at the Best of British event, with a full display of artwork, Meet Wrenford and see him at work painting over the weekend. To see his work click here.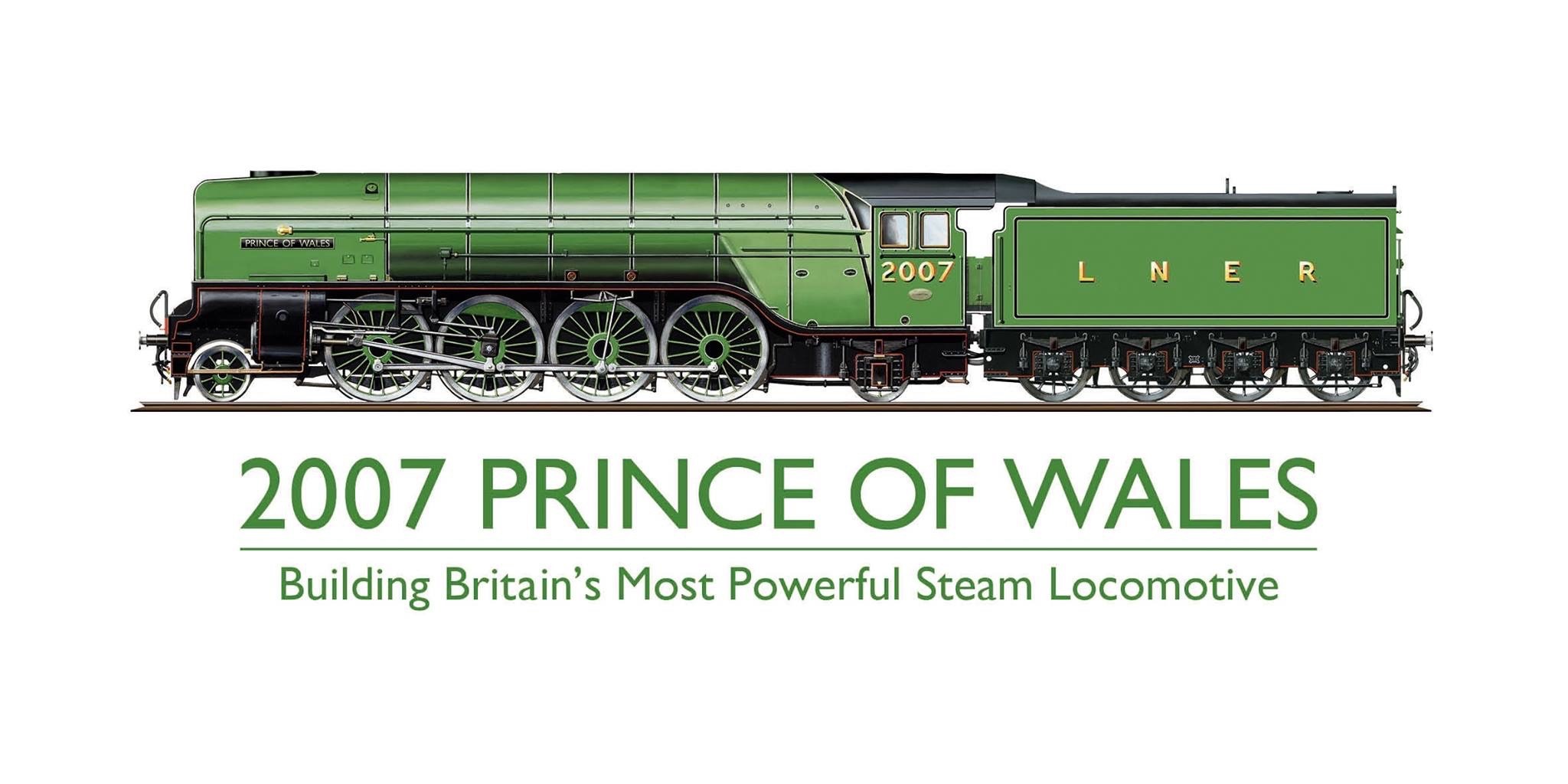 The new build project to build P2 No 2007 Prince of Wales Roadshow will be present at Wansford on Saturday 23rd May. The Al Steam Locomotive Trust, also the builders, owners and operators of 100mph famous new steam locomotive No. 60163 Tornado, has announced that it will be holding a number of presentations on the project to build new Gresley class P2 No. 2007 Prince of Wales in 2020. Entry into each roadshow is free
Drive and Fire Tornado with our Driving Experience course. Thursday 21st and Friday 22nd May Click here for details
Take to the regulator, drive and fire A1 No 60163 Tornado
This exciting package includes theory and practical driving of 60163 in which you will receive an hour's tuition and an hour on the footplate of 60163 without rolling stock. During the hour on the footplate, two of you will take it in turns to drive and fire the locomotive for a total distance of approximately 15 miles. You'll enjoy drinks, a meal, souvenirs of your unforgettable day.
Best of British Jolly Fisherman Friday 22nd May £25 per person Click here for tickets
Fish, Chips and Steam! Enjoy a nostalgic evening of steam on board our train hauled by A1 No 60163 Tornado with a good old-fashioned fish and chip supper.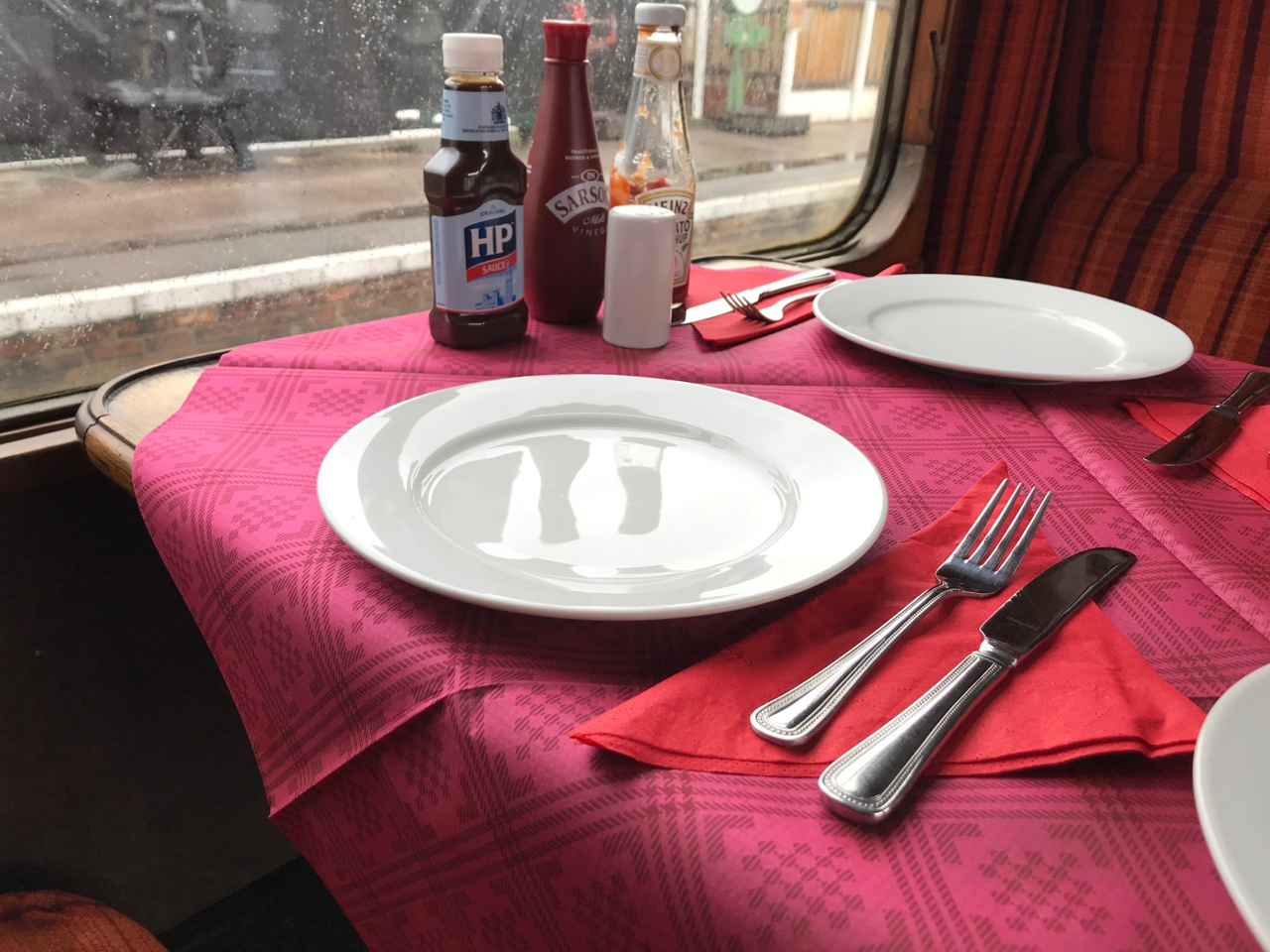 Enjoy a drink from our on board bar while you have a good look at Tornado
Traditional Fish & Chip supper as our train makes its way through the Nene Valley
Guests will be seated at tables of four*
No Dogs are permitted on the dining events - with the exception of Guide/Hearing Dogs
The train will depart from Wansford Station at 19:00 returning at 21:30 approximately
Booking required to avoid disappointment. Only £25.00 per person
Trip includes two full round trips - your meal is served during the first round trip
Campers at Ferry Meadows can request a Overton Station pick up at the time of booking at 19:15 and return at 21:15
*(parties fewer than four may be seated with other guests). Please note children must be over 12 years of age
If you are heading out to see Tornado please remember to follow the rules of the railway and only go where permitted, the railway will be very busy over the visit with many trains running, Tornado can be seen in action safely from our stations and around our stations, please do not encroach on to the railway or running lines. The safety of all our customers is paramount as well as the running of the trains. Our line side is clearly marked and is fenced off for the safety of our trains and everyone. Please make this visit a safe one and an enjoyable one for everyone. Stay safe and away from the running lines.
Car Parking
If you are travelling by road transport please note the car parking arrangements below
Wansford Station parking
Parking is available at Railworld price to be advised,
Free parking can be found at Orton Mere, and payable parking at the Ferry Meadows County park for the shuttle services.
Limited Disabled parking is located at the front of Wansford Station
This is custom booking information...